Framed photos of varying sizes are situated in a seemingly precarious fashion on a lone white wall in my living room. My moody sense of aesthetics influenced the organic flow of these images, each memorializing a time in my son's life.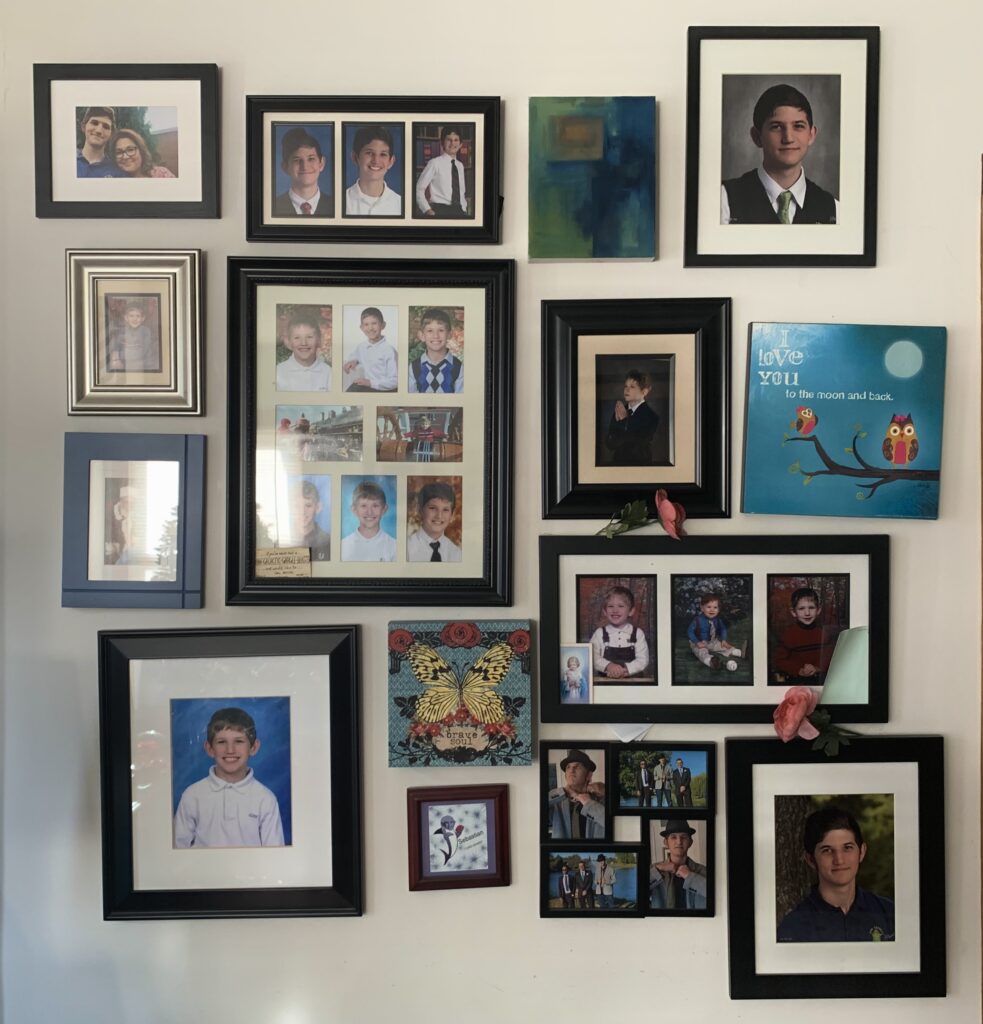 From less than 12 months old at his first day care center to his high school years, the maturation of his face and his choice of expressions can be observed. I cannot help but reflect upon the experiences, thoughts and emotions behind his eyes and smile. The ones he shared with me — and the ones he still carries alone.
During the past 18 years, I was with him and he with me. We were a mother and son duo, braving difficulties, overcoming hardships, savoring every adventure, and supporting each other with laughter and love. We shared a home together and broke bread together.
But everything changed in late August when Joseph began his freshman year at a university about five hours away by car and train. Neither of us had ever been apart for as many months or miles — even when Joseph would visit his father for seven-day vacations in Maryland or his paternal grandfather for three-day trips at the beach in Delaware.
These months of transition — not even a full academic year — have presented hardships that not only tested our resilience but awarded us with a stronger sense of who we are and what we want for ourselves.
The summer before Joseph left
The few months leading up to Joseph's departure were filled with equal parts of excitement and sadness as he became more and more independent.
Since he was a little boy, my parents and I told Joseph over dinners, walks and car rides that he was going to attend and graduate from college. It was expected. My parents did it. I did it. His father did it. And so would Joseph. Supporting the next generation in their pursuit of higher education had become my family's legacy.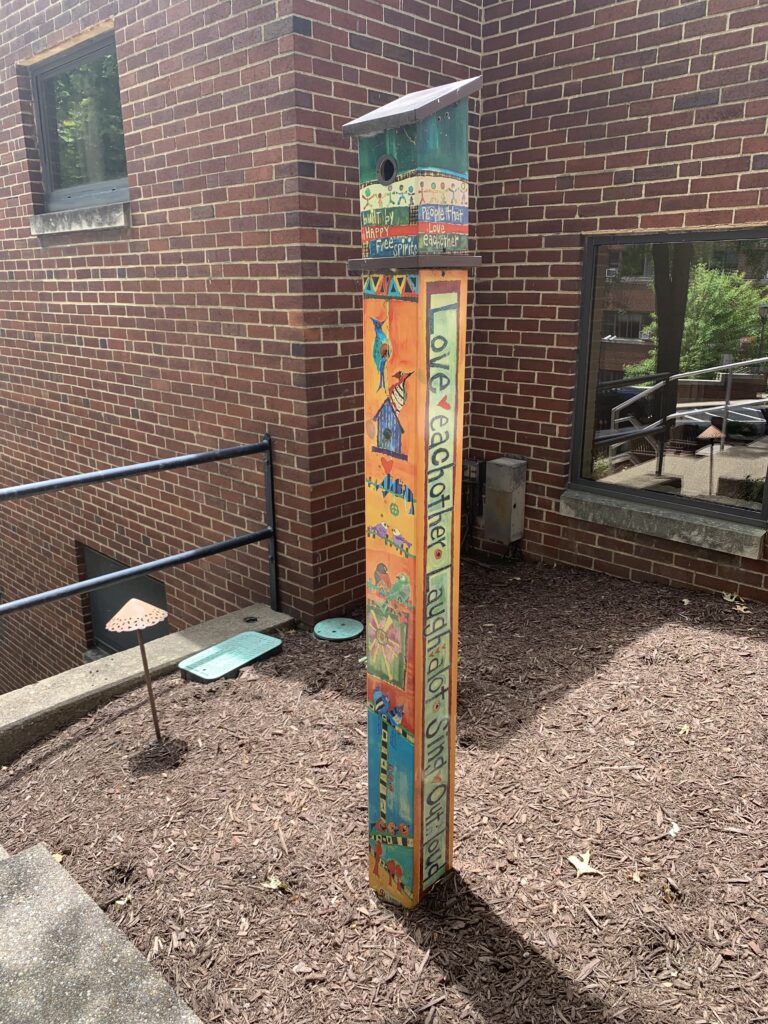 This path was never in dispute, especially as his interests tended more toward science, philosophy, history and writing. (Joseph's works can be found at in My Son's Words.)
Combined with his strong academic record, Joseph secured substantial scholarships and financial aid, which cemented his decision to go to a university in Pittsburgh.
After graduating from high school, he worked in maintenance at a business in Pennsylvania to save money. His savings were minimal, because he was unable to work the previous summer. An injury prevented him from returning to work until he was able to complete physical therapy several months later.
Joseph didn't particularly enjoy the physical labor his job required in the summer heat, but the income was good, and his savings grew. Knowing he would leave this job behind for his university studies in the coming months motivated him to persevere.
Outside of work, Joseph spent the majority of his time with his friends. He chatted on the phone with them for hours. He played games with them on Discord into the early morning. He met them for dinners at a local steakhouse. Their friendships deepened, and he knew he would miss them.
The combination of these experiences that summer made his final days before his departure for university bittersweet. Leaving his home where all was familiar and secure made him anxious, but his aspirations to study science and carve out a life for himself pulled him to Pittsburgh.
His difficult roommate and search for belonging
Joseph struggled his first semester, not with his studies — he excelled in all of his courses — but in dealing with his roommate and finding a group of friends who accepted him.
For the first three months, he told me about the problems he was having with his roommate. An excerpt from an email he sent to Residential Affairs at the university best explains the nature of his situation:
"My roommate has been having his significant other over almost every day since the beginning of the semester, save for a few weekends. They never once asked me for permission, deciding to sleep together or spend hours in bed together, whenever they felt like it. There was never any intercourse, but they have been doing this since the first week of school. Their first night, I made it clear I was uncomfortable, and we had a fight way back when. They ignored my requests entirely, leading to the present situation.

"I decided to put up with them because I thought it wouldn't disrupt me very much, but there was one day I asked that his girlfriend spend the night some other time. … Discontented with my request, she and my roommate decided they both wanted to fight with me about it … . They distorted the situation, disregarded my long-standing hospitality and acted like they were solely entitled to the room my roommate and I both paid for.

"I spoke with his girlfriend over text before my roommate burst in around 12 at night and started yelling at me about how I was the one with the problem. We yelled at each other for a bit before I directed the conversation to a more respectful tone, but no common ground was found."
Joseph spoke to Residential Life several times about obtaining another roommate or moving to a single room. As an introvert, he cherishes his quiet time to decompress and write and needs a place where he can be comfortable and relax. Not having this space was particularly troublesome since coming home every weekend was out of the question for him due to the distance and expense.
This situation was further complicated by Joseph's difficulty in meeting people. Let me clarify, he had met individuals he would refer to as loose acquaintances, but he did not have a group of friends with whom he could be himself. Often, he would eat alone at the dining hall. Many of his weekends were spent on the phone with his friends from home or alone on a campus where most students went home Friday afternoon and returned Sunday evening.
Finding a group to join on campus was particularly challenging, as well. Because they are run mainly by students, if they did not arrange meetings and outings, then Joseph was at a loss. He checked the university's online portal and bulletin boards in the dorms and academic buildings for group announcements but to no avail.
This situation merely escalated his feelings of loneliness and left him wondering why he chose a university so far from family and friends. His resolve was weakening, and I feared he would not continue despite loving his classes and all he was learning.
The day I said goodbye
I promised I would not cry, not just for Joseph's sake but for myself.
I knew this day was inevitable, and in a way, I had been preparing for it for months. During the summer, I encouraged Joseph to be more independent, running errands for me, going to the doctor by himself, and hanging out with his friends. In the meantime, I was spending more time with my boyfriend, Lewis, and even planning fun things we could do in the fall.
So I actually believed that when this day arrived, I would be fine, even welcome the freedom that would follow.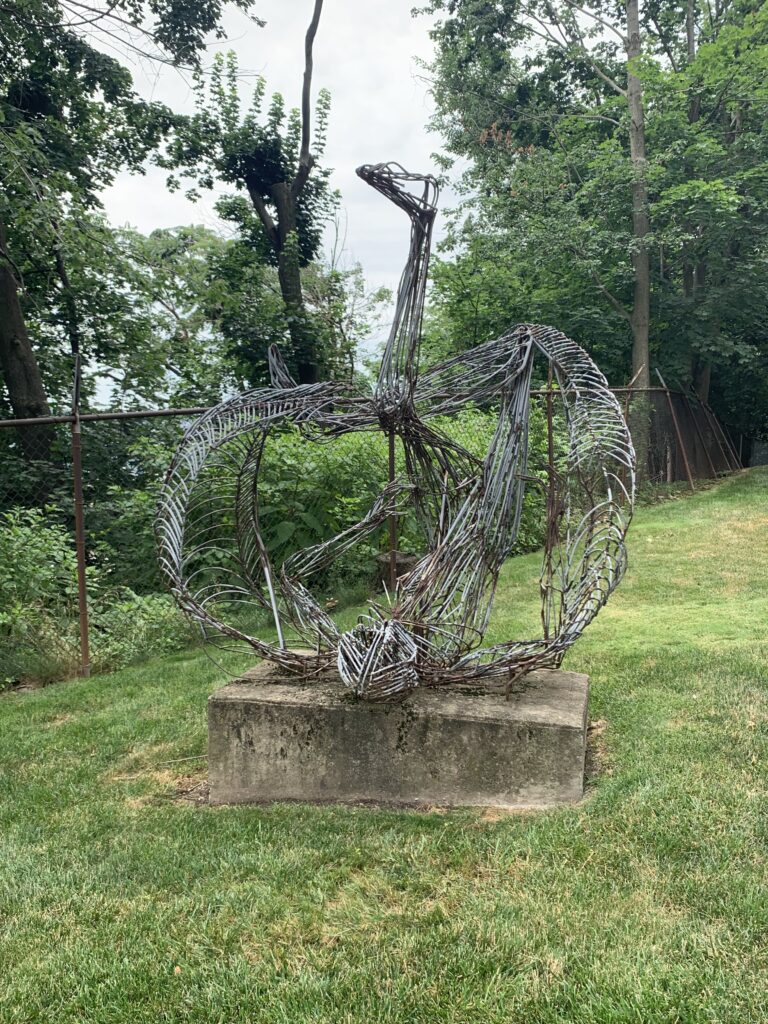 The drive to Pittsburgh was hot and long — very long. We ran into a few traffic pockets along the turnpike, which happily extended the inevitable. The radio was silent while our conversations darted from topic to topic as if we were trying to wrap up any loose ends or unresolved debates.
As we got closer to the university, we learned from large electronic signs on the highway that all universities in Pittsburgh were welcoming all of their freshmen for orientation — that day. The city was a madhouse with drivers from various parts of the state and country making wrong turns or going the wrong way on unfamiliar streets.
And yes, we got lost, but thanks to GPS, we eventually arrived.
I pulled my car up to the front of his dorm where we were greeted with loud dance music and university employees who quickly removed Joseph's belongings from my car and whisked him away to his dorm room. I was told to find parking in the visitor's lot as more parents and students in vehicles lined up behind me.
Fortunately, the campus is small, and I knew where the lot was and parked. I walked back to his dorm, holding a few missed items in my hands. The summer heat left me dripping with sweat, an unpleasant but welcome distraction.
When I arrived at the front door of his dorm, I phoned him to meet me, and he escorted me through the busy hallways with people coming and going to his room. It was small but adequate with a little refrigerator, microwave and air conditioner, as well as two large closets and ample space for storage under each bed.
Joseph's belongings were on the floor and his bed. Having arrived earlier, his roommate had made his bed, put away his clothes and belongings, and decorated his side of the room.
Joseph seemed a bit flustered and asked me if it was OK that I leave now. I was surprised and hurt. Despite my offers to help him organize his side of the room, he insisted on doing it all himself. I didn't want to embarrass him, so I agreed to leave. We walked back to the car and gave each other a long hug.
I watched him walk from the parking lot to a pathway next to a campus building until he was out of sight. He was on his way, and I was left standing there. But I promised myself I wouldn't cry.
I got into the driver's seat, turned on the ignition and lit my first cigarette of the day. The deep inhale, followed by another and another, was supposed to help me relax, right? As I drove out of the city, those inhales and exhales of smoke, which I thought would create the release I needed from the stress of the day, relaxed me to the point where I finally cried. I really cried. I couldn't believe I was going to be without by my Joseph.
I kept telling myself that he would be safe. That he would make new friends. That he would learn new and exciting things in his courses. That he would grow in confidence and self-awareness.
The tears eventually stopped as the miles between Joseph and me increased. I had to believe he would be OK. I just had to.
Me at home alone
Being home alone was different now. Before Joseph entered my life, I was living alone, riding my bike on the nearby rail trail, joining co-workers at the local bars, going to dance clubs and working crazy hours at the newspaper. I was in my early 30s and having fun!
But now, I was in my early 50s, and my world had changed.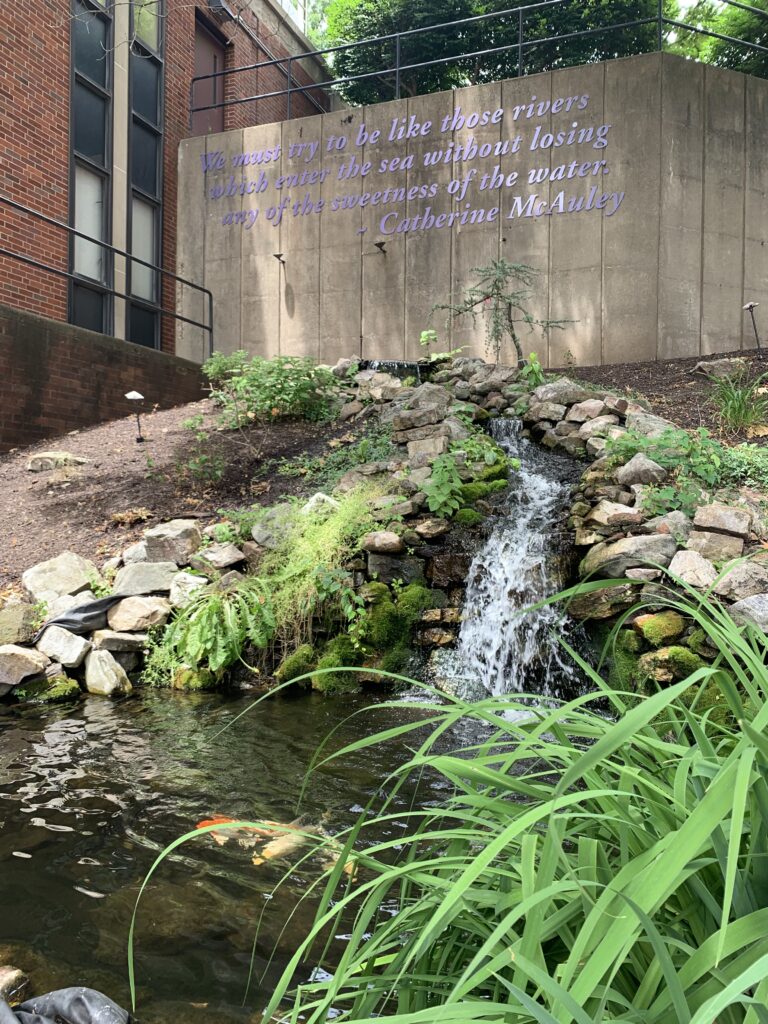 When I arrived home after dropping Joseph off at university, it was quiet. Any noise came from the television I turned on, the videos I watched on my cellphone, the music I played and the conversations I had with family and friends.
My home was as I left it — day after day. My dishes were in the sink. My laundry piled up. My lights were on. In the beginning, I liked coming home to only my messes. I had only myself to blame for my home not being tidy or clean.
For the first month or so, I enjoyed being alone. It was like putting on a comfortable pair of slippers — until it wasn't.
Since Joseph was born, my sleep patterns had not been consistent — a residual from the insomnia during my pregnancy perhaps — but I could at least rely on a good six to eight hours of sleep on a typical night. Not so now.
Sleep was not coming easily. The majority of nights I slept maybe three to four hours, some nights even less or not at all, and then the nightmares began. Rapes, beatings and other horrible thoughts jolted me out of restless sleeps. I was so terrified that I did not want to go back to sleep, so I would stay up and begin my day at 3 a.m.
Because of the days and weeks of inadequate sleep, I was becoming easily agitated and fighting with Lewis over anything and everything. My emotions during those arguments were unchecked. I felt overwhelmed and rudderless. I knew in my heart that I needed a sense of purpose, to be creative and inspired, but I felt paralyzed and weak.
I was not only hurting the man I loved but myself. And how could I be there to support Joseph and his difficulties? I feared that I would become like the photos on the wall in my living room, reflections of a me that I fondly remember.
Good news!
Dear reader, I do not want to end this column on a dismal note. I have great news to share and hope to share with those of you who may be lonely, overwhelmed and frustrated.
During the first week of his second semester, Joseph was finally assigned a new room but one without a roommate. Since moving in, he has transformed the other bed into a couch of sorts, decorated the walls and relaxes in the quiet and comfort of his own space at the end of each day.
In addition, he has found his group. Before the end of the first semester, he connected with a high school friend attending a university within walking distance of his and hung out with her friends. He also befriended two people on his campus and has joined their group for parties, raves and other outings. Joseph is definitely doing better this semester.
I decided it was time for me to make some changes in my life. I have begun seeing a therapist who has been helping me address my sleep issues and process some unresolved problems. My relationship with Lewis is growing stronger, and I am able to be a better support for Joseph.
And I have returned to writing my column, an outlet I desperately missed.
As I reflect on these past few months, I have come to realize that transitions may be unpleasant and intimidating, but they can help us find ourselves. And sometimes, we need a push to get to a better understanding of and appreciation for ourselves so we can see ourselves more clearly.
On Thursdays, I share a blog about being a single parent; some are about my personal experiences and those of other single mothers and single fathers, and others focus on news featuring single parents and the political, social and economic issues impacting them in the United States and globally.
I would love to hear from you! Feel free to send any comments and questions to me at singleparentandstrong@gmail.com. I am also on Twitter @parentsonurown and on Facebook.