Home sharing has various pitfalls of which single parents should be aware.
What type of contract should you sign?
Are you the landlord?
What should you look for in a housemate?
These and other financial, legal and safety issues should be weighed before single parents invest their time, money and energy in a home-sharing situation.
In a previous column, I shared the experiences and opinions of single moms and dads regarding home sharing. Below are some considerations for single parents who are evaluating whether to share a home as a way to hopefully cut costs and live with someone who understands and empathizes with the challenges of single parenting.
Landlord vs. co-tenant
No two home-sharing arrangements are the same, but they tend to fall into two main categories: a landlord/renter relationship or a co-tenancy.
The former involves a single parent as the landlord who owns the property and the other as a renter who signs a lease or rental agreement with the landlord. The renter pays rent and other expenses to the landlord.
The latter consists of two or more tenants who rent the same property under the same agreement with the same landlord.
Single parents who are co-tenants sign an agreement with identical rights and responsibilities, including the amount each parent contributes to the rent. If, for example, one single parent doesn't pay their share of the rent, the other one may need to pay the entire amount or both could be evicted. In legal terms, both parties are "jointly and severally liable."
Regardless of the arrangement, the single parents are choosing to share the common living space, such as the kitchen, while maintaining a private space, a bedroom, for instance.
If you are considering home sharing, you may want to evaluate which option is best suited for you and your children.
Screening a housemate
Determining the best possible housemate for you and your children can be a pivotal moment in your life — for good or ill. A hope-filled response to an ad or an online profile can lead to texts then to conversations over the phone and eventually an in-person meeting at a public place.
These first impressions can be powerful, especially if the energy seems positive. The children appear to enjoy laughing, talking and playing with each other. You and the other single mom are hitting it off, as you discuss your hopes for this possible living arrangement, your challenges as a single parent, and your plans for personal and professional growth.
It's at these moments, however, when you must be the most vigilant. You must listen to your "gut," those intuitive feelings that leave you feeling anxious or uncomfortable. Sometimes, you miss the red flags, as the relief of finally finding someone who can share the burdens of finances, housekeeping, child care and loneliness seduces you into lapses in judgment.
Conducting a background check on a potential housemate should be your next step to ensure the safety of yourself and your children and the protection of your possessions.
Following are some recommendations to help you determine the integrity and suitability of the single parent with whom you are considering sharing your home:
Obtain their full name and her maiden name, according to Realtor.com. As you dig into their background, you may discover that they have a criminal record or aggressive online activity. Sometimes, that information may be available under the single mother's maiden name.
Obtain their current address and living situation. Regarding the latter, you should be aware of any pets and former or current partners, who may be around you and your children.
Obtain the name and phone number of their current employer and current pay stubs.
Obtain two or three personal references, including their current landlord.
Check their criminal background. The U.S. Department of Justice's National Sex Offender Public Website allows you to search by name and location for registered offenders. I actually recommend every single parent check this website to see who is living in their neighborhood. In addition, you should search the National Center for State Courts website to find your state's courts so you can check for a criminal and civil record. Some states offer "judiciary case searches" through their court systems that can help you with your research.
Check their activity and presence on Facebook, LinkedIn, Twitter and other social media platforms. Doing so gives you insights into their political, religious and social beliefs; the nature of their interactions, be they friendly or aggressive, with others; their sense of discretion and parenting style as suggested through the images and videos they post of themselves and their children; and information about their professional and personal background.
Request a credit report. Each year, everyone is permitted to one free credit report. To obtain one, visit AnnualCreditReport.com. This graphic presents the range of scores with their corresponding rankings.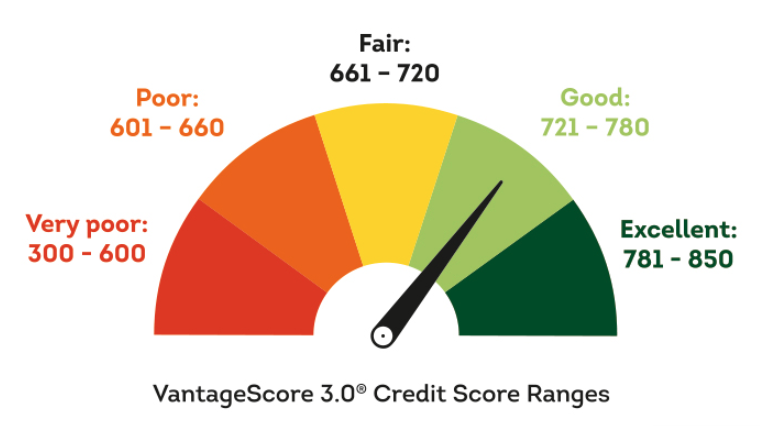 At the completion of your investigation, you should know whether they could be an appropriate housemate. If so, an agreement must be reached that again protects, yourself, your children and your possessions.
Signing an agreement
Leases can be intimidating with their paragraphs and pages of boilerplate language, those time-tested, legal provisions common to these types of contracts.
Despite this legalese, single parents must confirm that the following information is included in their agreement:
The amount each tenant pays for the security deposit, rent, utilities and any fees;
The due date for the rent and its payment in one check because all tenants are jointly responsible for the rent;
The name of the individual who will write and submit the rent;
The beginning and ending dates of the lease;
The amount of notice the landlord or individual providing maintenance must give before entering the residence;
The number of occupants or guests permitted on the premises;
Conditions prohibiting the tenant from turning their rental over to another tenant, which is assignment;
Conditions prohibiting the tenant from letting someone else live in the residence for a limited time while that tenant is away or in addition to the other tenants, which is subletting;
The return of the security deposit in one check to all tenants because they are jointly responsible for all damages; and
The amount of notice the tenant must give before moving out.
In addition to a lease, you should create your own specific agreement with the other single parent. Among the issues it should address are the following:
A judge, should you need to go to court, is likely to enforce financial agreements, but having these other measures in print can help maintain peace in the home.
To protect yourself, your children and your property, you should make copies of all agreements and store them in a secure place. Videos of you and the other single parent signing the agreement are also suggested.
If any changes are made to any agreement, they must be made in writing, signed by all effected parties and dated. Verbal agreements are difficult to prove and frowned by judges, because the parties can remember them incorrectly or inconsistently.
Taking these precautions helps you to memorialize your agreed upon concerns and safeguards your interests.
Resources and best practices
If you are considering home sharing, CoAbode.org is a great resource to begin your search for an appropriate housemate.
CoAbode is a national organization that offers home-sharing opportunities for single mothers in the United States and Canada.
The service is free but requires you to register with a username and password. Once you register, you will be asked to create your profile based on information you provide through multiple choice and essay questions. This profile is available to other CoAbode.org members.
As you review the profiles of women with children seeking a roommate in the area where you reside or plan to live, CoAbode.org offers an Extended Interview Questionnaire to assist with vetting them.
This website offers various resources to assist single mothers, including housing resources, employment searches and government services.
Tools are available to help home-sharing single parents organize their expenses.
They can share a spreadsheet with all household and shared expenses with their due dates, amounts per parent, and the parent responsible for writing the check and paying the bill through Google Sheets.
If you and the other single parent prefer to use apps, two free ones, Splitwise and Mint, can help you both manage your expenses.
For single parents who don't want to use online tools, a paper calendar or one on a whiteboard can assist with organizing expenses.
Sometimes, home-sharing arrangements end in disaster. An ugly fight can result in physical violence. A friendship or relationship dissolves. Expenses, once shared, are piling up.
So many circumstances can rupture a living situation. To protect yourself, your children and your property, you should retain all relevant texts, emails, photographs, videos and social media posts. These communications and media can serve as evidence in court if you end up suing your former housemate.
Conclusion
Home sharing can be an invigorating, cost-effective experience, but for it to be successful, both single parents must talk, talk, talk.
You must discuss rules, schedules and expectations for each other and your children and honestly consider whether your parenting styles and living habits complement or contradict each other. As single parent Mylyn said:
"Everyone has their own ways. Someone else may allow their kid to color on the walls or fight with your kid. Or they may not mind a couple of dishes on the counter, but you may mind. First, find someone you click with very well and then put everything in writing, such as who's got what, who's doing what and how the bills are split, because one little thing like which way the toilet paper roll goes can cause World War Z."
These discussions should not be rushed. They may occur during a weekend or over a few dinners over a few weeks.
Taking your time can save you and your children stress and heartbreak in the long run.
On Thursdays, I share a blog about a day in the actual life of a single parent.
Instead of a personal post, I put together one where I assemble news on and about single parents nationally and globally. In addition, I share vetted information that can be useful to single parents.
I would love to hear from you! Feel free to send any comments and questions to me at singleparentandstrong@gmail.com. I am also on Twitter @parentsonurown and on Facebook.