Single parents may be overlooked, derided and discriminated against, but many of us are amazing contributors to our communities.
In this occasional series, I will be highlighting their accomplishments, big and small, to reveal that single parents are incredible individuals with amazing superpowers.
Below are single parents whose accomplishments are his determination to protect his daughter's freedom to express her opinions, her fight for a voice in her children's religious upbringing, her willingness to confront the wilderness naked and her desire to empower homeless youth through education: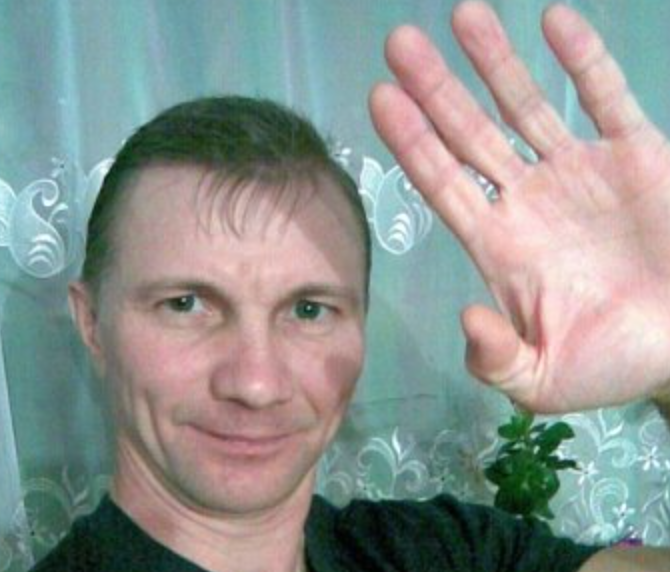 His superpower? Standing by his daughter—even if it means he goes to prison
Alexi Moskalyov has been under house arrest for several months and is facing criminal charges because of his daughter's anti-war drawing. Moskalyov and his daughter, Masha, reside in Russia where verbalizing opposition to Russia's invasion of Ukraine is a crime with the penalty of imprisonment.
The situation began in April 2022 when Masha expressed her support for Ukraine and opposition to Russia in a drawing during art class. After seeing the drawing, the art teacher told the principal who then called the police. The 12-year-old Masha used someone else's name to avoid being arrested. When she arrived home, she told her father who decided to go to school with her the next day.
When the single father and his daughter arrived, the principal called the police who brought child protection officers in tow.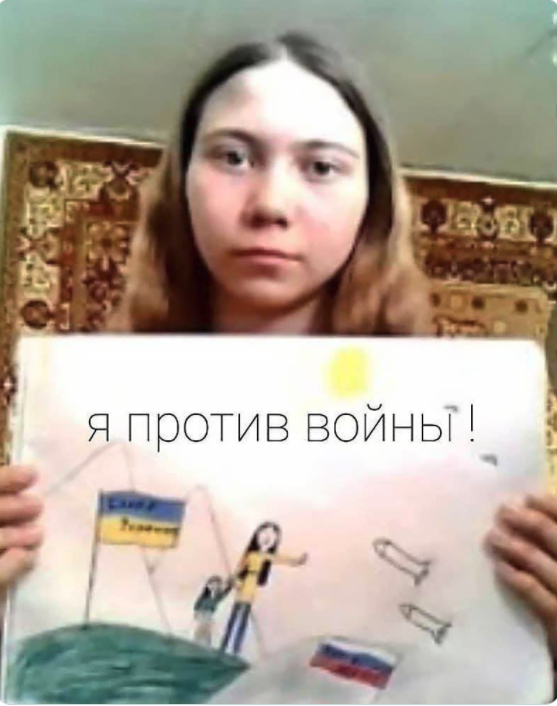 They detained the father and daughter for interrogation. Moskalyov described part of his interrogation:
"They started to say, 'See, this is what you've been teaching your kid! Look what she has drawn!' I said, 'What's so special about this? She stands against war, against bloodshed. What's wrong with that?'

"They compiled a report and called teachers as witnesses to sign it. The students watched us through the windows as we were led to the police car, like some terrorists. We were brought to the police chief, Andrei Aksyonov. He lectured me on my 'poor parenting,'" said Moskalyov in a SOFREP article.
Moskalyov and his daughter were interrogated many times after the initial incident. In one case, he was beaten severely, and in another, Masha was questioned alone for hours.
Masha is with her father now after being placed in a state-run orphanage for a period of time.
Moskalyov's case is not isolated. At least eight minors in Russia have been prosecuted for expressing anti-war sentiments.
Moskalyov lives with his daughter in Russia.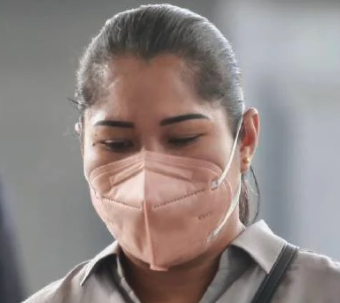 Her superpower? Fighting to have a say in her children's religion
Loh Siew Hong's legal challenge of the unilateral conversion of her three children to Islam by her ex-husband is raising questions about the meaning of the term "parent" in Malaysian law.
Arguments before the High Court involved "Article 12(4) of the Federal Constitution (that states) the religion of a person under the age of 18 years shall be decided by his or her parent or guardian," according to a News Straits Times article.
The court must decide if parent refers to father or mother making this decision or both. Perlis state legal adviser Mohd Radhi Abas explains further:
"Thus, either the father or mother has the right to convert their child to Islam as the case may be. Both husband and wife profess their equal right under the constitution to convert the child. The application is not rigid to the father or the husband only but also applies to the mother or the wife on a case-to-case basis," he said in a News Straits Times article.
The case began in 2019 when Loh's ex-husband had their minor children converted to Islam without her consent. She wants this religious declaration reversed, and she is seeking a declaration that her children are Hindus and therefore not legally fit to embrace Islam without her approval. A decision from the High Court is expected in mid-May of 2023.
Loh lives in Malaysia.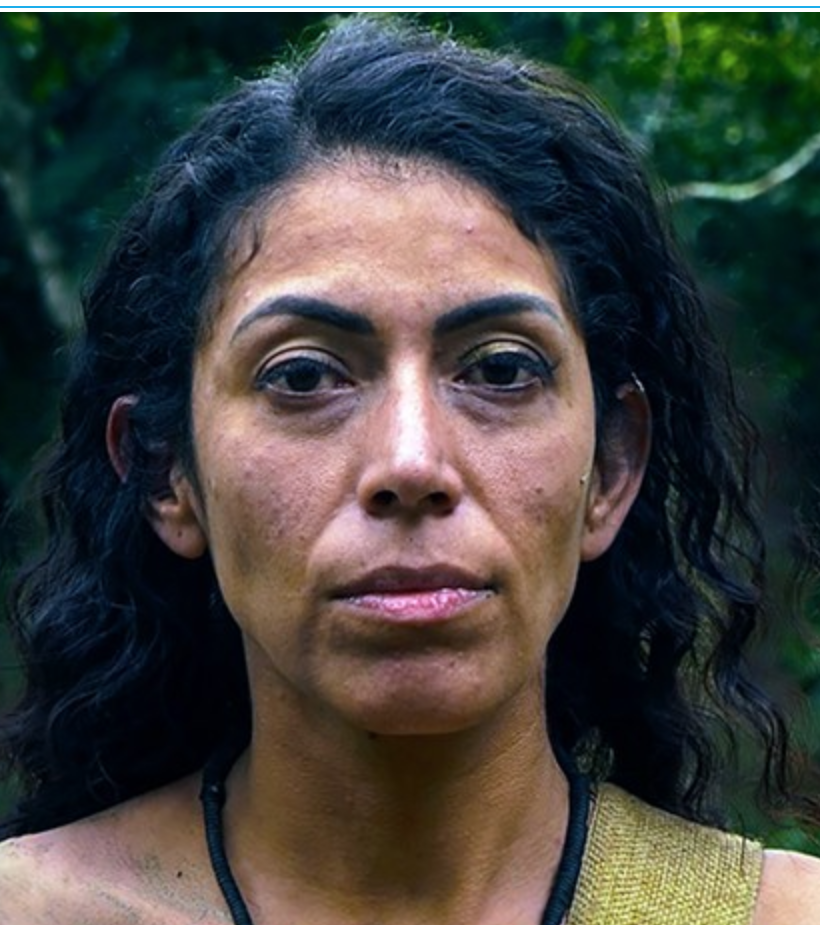 Her superpower? Surviving naked but not afraid
Malorie Ann Romero's love for and enjoyment of all things outdoors—hunting, fishing, hiking, and camping—were never more evident than in the numerous images she posted on social media. Her experiences ultimately caught the attention of the producers of Discovery Channel's reality television series "Naked and Afraid." In each episode, two naked participants must rely on their skills, instincts and each other to survive in the wilderness for 21 days. Some succeed. Some fail. This popular series is currently in its 15th season.
Romero was shocked when contacted by the producers of a show she had never watched. She added that she was nervous as well:
"I was nervous and excited. I was nervous because to me, I would be representing all the single moms out there. Sometimes you have those days where you just want to give up because it's just too much. But on the show, I just told myself that I had to go out there, and that I couldn't give up. I'm gonna represent single moms and Latinos, and I'm going to represent San Antonio," Romero said in a San Antonio Current article.
The decision to participate was a fraught one for Romero. The dental hygienist was leaving her two children, one of whom has a congenital heart defect. Romero herself has an autoimmune disease and survived cancer. But this opportunity was a chance of lifetime, so she signed up!
Romero and her companion's journey to a jungle in Argentina aired in early March—and she survived to tell her story.
Romero lives with her two children in San Antonio, TX.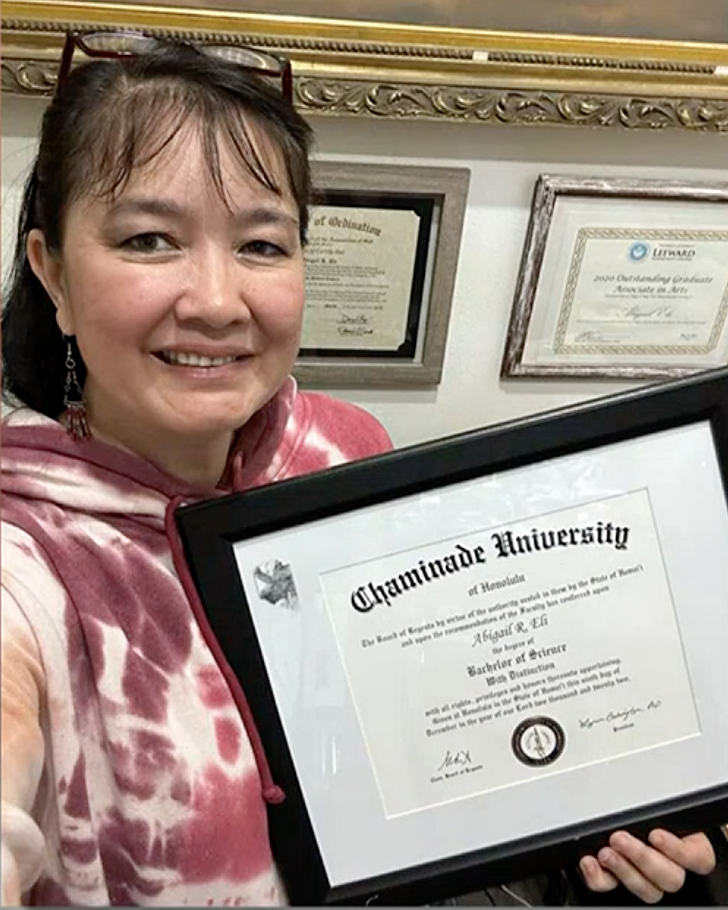 Her superpower? Empowering through education
Abigail Eli wanted to help those in need, but first, she had to help herself. For two months in 2016, Eli lived in a homeless camp in Waianae, Hawaii, with her two children. She did so—voluntarily—in order to experience the challenges families who are homeless confront and overcome in their daily lives.
Eli determined that she could best assist these families by tutoring their children, but she needed a college degree. She explained further:
"I was fighting to continue my educational journey because I was in love with these kids. I saw that if someone didn't rise up and fight for them, then who would. They would have no chance," Eli said in a KHNL/KGMB article.
As a single parent and sole provider of her own small family, Eli did not have the financial resources to pursue higher education. So, she applied for scholarships, and HawaiiUSA Federal Credit Union awarded her one—for each of the four years she studied at Chaminade University of Honolulu. In December 2022, she earned her bachelor's degree in secondary education and math.
Eli currently works at Makaha Community Center in Waianae where she works with youth who are homeless and living in transitional shelters and public housing. Because of her success with securing scholarships through HawaiiUSA Federal Credit Union, she plans to seek her master's degree.
Eli lives with her two children in Hawaii.
If you know of a single parent with superpowers, please email singleparentandstrong@gmail.com.
On Thursdays, I share a blog about being a single parent; some are about my personal experiences and those of other single mothers and single fathers, and others focus on news featuring single parents and the political, social and economic issues impacting them in the United States and globally.
I would love to hear from you! Feel free to send any comments and questions to me at singleparentandstrong@gmail.com. I am also on Twitter @parentsonurown and on Facebook.