The COVID-19 pandemic has forced a spotlight on indoor air quality in schools and the importance of proper ventilation.
It also has brought renewed attention to a longstanding problem in many U.S. classrooms: air pollution, ranging from pet dander and paint fumes to mold, trace metals and formaldehyde.
For many years, schools facing funding shortfalls put off costly projects that would improve indoor air quality and ventilation — replacing roofs, for example, and updating their heating and air conditioning systems. When the federal government announced in 2021 that it would distribute $123 billion in emergency relief funds to help schools prevent the spread of COVID-19 and recover from its impact, school districts had backlogs of deferred renovation and maintenance.
Education officials have a lot of flexibility in how they use that money, the bulk of which remains unspent, according to a recent Washington Post analysis. Public health leaders, researchers and advocacy organizations have urged them to put some of it toward improving indoor air quality.
"As government pandemic relief becomes available to schools, there is an unprecedented opportunity to address a decades-long neglect of school building infrastructure," members of the Lancet COVID-19 Commission's Task Force on Safe Work, Safe School, and Safe Travel write in a report released in April 2021.
The U.S. Centers for Disease Control and Prevention has stressed that improved ventilation is crucial in helping prevent COVID-19 in schools. The deadline for school districts to spend funding provided in the American Rescue Plan, signed into law in March 2021, is September 2024.
As news outlets scrutinize school spending and cover the progress of these projects, it's important to understand the current condition of school buildings and heating, ventilation and air conditioning systems. Journalists and parents also need to know what the research says about indoor air quality in schools and how airborne pollutants can affect students' health and cognitive development.
Children are especially susceptible to health problems linked to poor air quality.
"Exposure to various air pollutants in school buildings risks severe damage to pupils' health since they inhale a larger volume of air corresponding to their body weights than do adults," a group of 19 researchers write in an October 2022 paper, "Indoor Air Quality and Health in Schools: A Critical Review for Developing the Roadmap for the Future School Environment."
To help inform journalists and parents, we've gathered and summarized academic studies and government reports that examine these issues in the U.S. and abroad.
Together, they suggest:
Tens of thousands of U.S. schools have been operating with faulty or outdated HVAC systems, and many schools lack air conditioning.
Poor indoor air quality and ventilation are common in schools across the planet.
Certain pollutants often are found in higher levels inside school buildings than in homes and commercial buildings.
Poor indoor air quality is linked to a variety of health problems, ranging from coughing and wheezing to more serious conditions such as asthma and cancer.
Breathing polluted air harms students' academic performance. If students get sick, they miss school. Studies also show that poor classroom air quality reduces cognitive ability.
Remediation efforts are hampered by the fact there are "no generally accepted criteria for distinguishing a problematic level of dampness and mold, which adversely affects health, from a non-problematic level of dampness and mold," one researcher writes.
Improvements in outdoor air quality over the years has helped boost student test scores, raising the possibility that cleaner air could help reduce historic differences in test scores between Black and white children.
Climate change has created new challenges for schools, considering some airborne pollutants are more prevalent in warmer climates. As temperatures rise, some schools in cooler regions of the country have installed air conditioning.
Read more about these findings below as well as links to other useful resources.
Condition of school facilities
School Districts Frequently Identified Multiple Building Systems Needing Updates or Replacement
U.S. Government Accountability Office report, June 2020.
An estimated 41% of U.S. school districts need to update or replace HVAC systems in at least half their schools, which means at least 36,000 public schools are operating with faulty or outdated HVAC systems, according to this report the U.S. Government Accountability Office prepared for Congress.
The report spotlights a range of problems common in public school buildings nationwide that can affect student learning, health and safety. The findings are based on a nationally representative survey of school districts conducted in late 2019 as well as in-person visits to 55 schools in six states — California, Florida, Maryland, Michigan, New Mexico and Rhode Island — from June to September 2019.
Some of the other big takeaways:
27.7% of districts reported needing to repair or replace roofs in at least half their schools. Moisture from leaky roofs "can lead to the growth of mold, fungi, and bacteria; the release of volatile organic compounds; and the breakdown of building materials," according to the National Institute for Occupational Safety and Health. "Moisture also provides a favorable environment for cockroaches, rodents, and dust mites."
8.9% need to address "environmental conditions" such as mold, lead or asbestos in at least half their schools.
20.6% of districts need to update or replace systems for monitoring indoor air quality in at least half their schools.
Site visits revealed that schools in cooler areas of the country have had to alter class schedules or install air conditioning systems as climates have warmed.
"Officials in a Michigan (school) district said about 60 percent of their schools do not have air conditioning, and in 2019, some temporarily adjusted schedules due to extreme heat," according to the report. "Officials in a Maryland district said the district retrofitted some schools with air conditioning, but did not update pipes and insulation serving the HVAC systems, which has caused moisture and condensation problems in these buildings. Officials were concerned the moisture and condensation could lead to air quality and mold problems, but said that to remedy these issues could cost over $1 million for each building."
The Ventilation Problem in Schools: Literature Review
William J. Fisk. Indoor Air, November 2017.
Ventilation rates in classrooms across the globe often do not meet minimum standards, concludes this paper from the Berkeley Lab, a U.S. Department of Energy laboratory managed by the University of California.
Ventilation rates refer to the amount of outdoor air allowed into a building. In the U.S., a commonly used ventilation standard for classrooms calls for a minimum ventilation rate of approximately 7 liters per second or 15 cubic feet per minute per occupant, explains senior scientist William J. Fisk.
In this paper, Fisk reviews the scholarly literature published from 1995 to 2016 on school ventilation and carbon dioxide levels in classrooms across various countries, including the U.S., China, Greece and Sweden. He asserts that the cost of boosting classroom ventilation rates is small compared with the benefits in terms of student health and academic performance.
"The evidence of an association of increased student performance with increased ventilation rates is compelling," he  writes. "There is evidence of associations of reduced respiratory health effects and reduced student absence with increased ventilation rates."
Fisk points out that schools' energy costs would rise if they improved the ventilation in their classrooms. Many schools also would need to upgrade or repair their HVAC systems.
"The economic value of increases in student performance and health and of reductions in absence are not easily quantified," Fisk writes. "However, the annual incremental energy and capital costs of increasing ventilation rates as needed to meet or exceed current standards, range from a few dollars to about ten dollars per person."
Next week's column explores the impact of mold and allergens on air quality in schools and the effect of poor air quality on student health and achievement.
This article first appeared on The Journalist's Resource on December 7, 2022, and is republished here under a Creative Commons license.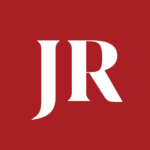 On Thursdays, I share a blog about a day in the actual life of a single parent.
Instead of a personal post, I put together one where I assemble news on and about single parents nationally and globally. In addition, I share vetted information that can be useful to single parents.
I would love to hear from you! Feel free to send any comments and questions to me at singleparentandstrong@gmail.com. I am also on Twitter @parentsonurown and on Facebook.