I wrote this post in my journalism class and wanted to share it with you.
As anyone who watches the news or speaks to other humans probably knows, Ukraine is in a state of war against Russia, suffering a full invasion from three directions simultaneously.
As of Feb. 26, 2022, the date this column was written, the fighting has been intense, and Ukraine has shown that it is not afraid of reenacting the battle of David and Goliath on a national scale.
This conflict is immensely complicated, but I will attempt to explain both present and past events as best I can, and an understanding of history is key to achieving that end.
Ukraine and Russia are among the oldest Slavic states in existence, tracing their lineage to the Kievan Rus, which was founded in the 9th century.
This fact totally falsifies Russian President Vladimir Putin's claim that Ukraine is a part of Russia, but I digress.
Ukraine's capital, Kyiv, is the heart of both Ukrainian and Russian cultures, and despite what most people think, Ukraine is a very different entity from Russia.
Though they largely speak the same language and have very similar customs, Ukraine is home to many proud people who simply want Russia, and all other foreign imperious powers, to leave them alone.
Ukraine's history is one dominated by invasive nations, instilling in its people a strong sense of nationalism and love of freedom. This is one of the reasons the Ukrainian forces have put up such a fight with spectacles of valor shocking people the world over.
These Ukrainian sentiments vary depending on whether one stands in its eastern or western half; traditionally, the East has been influenced much more by Russia while the West has retained more of its Ukrainian identity.
This variation in loyalty to Ukraine was a major factor in Russia's attack on Ukraine in 2014. Parts of eastern Ukraine and Crimea were annexed because of the locals' strong ties to Russia, and conflicts between the Ukrainian government and eastern separatist forces had continued from 2014 up until now.
The East was dominated by the larger Slavic power for much of its history while the West spent many generations under the Polish-Lithuanian Commonwealth and Austro-Hungarian Empire, and was therefore far more resistant to Russian rule when all of Ukraine was eventually annexed by the Russian Empire in the early 19th century.
Such an annexation would lead to nothing more than more hatred for Russia, as they are not known for their clemency. Many Ukrainians became serfs, a group likened to slaves, and were so numerous that it had to be abolished because the economy could no longer sustain itself.
Ukraine declared its independence after the fall of the Russian Empire after World War I, forming its own state, which was reabsorbed into the Soviet Union after only a few years.
Because of this entry into the Union of Soviet Socialist Republics, Ukraine was victim to one of the worst genocides in the 20th century. The identity of the Ukrainian people was too strong to be allowed in the new Communist conglomerate, and breaking them seemed to be the wisest course of action to the Communist leadership.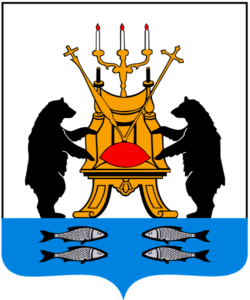 The Holodomor was a manufactured famine intended by Joseph Stalin to wipe out Ukrainian culture and ethnicity, killing more people than the Nazi's Final Solution.
However, the genocide failed and only strengthened Ukrainian hatred for Russia.
Along with all other bloody events in the two nations' histories, the Ukrainian people maintained their nationalistic spirit throughout the generations. Independence was, and still is, non-negotiable.
The Soviet Union's fall in 1991 came as a great relief to the Ukrainian people, but not to the current Russian president and ex-KGB member, Putin. To him, the greatest catastrophe of the 20th century was the fall of the USSR, and he has been trying to rebuild it ever since his "election."
This is one of the most accepted and truthful of all explanations for Russia's invasion.
In 2008, Russia took its first steps toward this end by annexing parts of the Republic of Georgia, and in 2014 when it annexed Crimea and parts of eastern Ukraine. The latter took place during the overthrow of pro-Russian president Viktor Yanukovych, who sought to move Ukrainian politics closer to Russian dependency rather than the freedom that would be brought by joining the European Union and NATO.
Though Russia took land during this time, its actions were hardly as blatant as the invasion occurring today; Russia has clearly thrown discretion to the wind.
Though NATO has not sent any soldiers into Ukraine to fight alongside its military, it has certainly not turned its back. The North Atlantic Treaty Organization has provided the Ukrainian military with weapons and equipment while also sanctioning Russia, targeting its banks and economy.
Russian citizens have already felt the effects of this, as many are unable to withdraw much-needed money from their banks.
Though the effects of these sanctions will accumulate slowly over time, they will be very effective long term and time appears to be something Ukraine currently has on its side.
Though the current offensive has used only a small portion of Russia's total might, the Ukrainian people have held strong and show no signs of surrendering whatsoever. There are countless stories of Ukrainian perseverance, one such being the Ghost of Kyiv, a fighter ace who shot down six Russian planes on the first day of the invasion. Though his existence is unlikely, other stories of courage just as inspiring exist.
Despite all that Ukraine has shown, it is still on the back foot of this war.
I cannot say that Ukraine will hold out long enough for Russia's economic strains to bring Putin's plan to a halt.
I also cannot say that Ukraine will be unable to.
What I can say, however, is that Ukraine is home to some of the toughest people the world has ever seen.
They remember with painful clarity the suffering that Russia has caused them and want only to be a free nation.
They will fight their hardest, and come victory or defeat, will keep fighting until Russia and all other foreign powers are driven from their homeland.
This series titled In My Son's Words features the experiences of my son, Joseph, as a teenager and a child of a single parent.
If you would like to contact him, please email singleparentandstrong@gmail.com.