Single parents may be overlooked, derided and discriminated against, but many of us are amazing contributors to our communities.
In this occasional series, I will be highlighting their accomplishments, big and small, to reveal that single parents are incredible individuals with amazing superpowers.
Below are single parents among whose accomplishments include his fight for a bill of rights, her entrepreneurial gusto and her stereotype-defying gun ownership: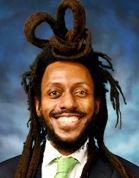 His superpower? Legal advocate of single parents.
Illinois state Sen. Mike Simmons may not be a single father but he is a good listener. In 2021, he met with a group of single parents to discuss pressing issues for them. From that meeting, he proposed Illinois Senate Bill 4040 known as the Single Parents Bill of Rights Act, which reads in summary:
"Provides that an employee who is a single parent may take unpaid leave from work if the employee needs time off to care for a child's needs, tend to a child's education, or perform any duty a single parent may reasonably be responsible for.

"Provides that an employee shall be entitled to 5 days or 40 hours of unpaid time off per 12-month period.

"Provides that the employee shall provide the employer with at least 48 hours advance notice of the employee's intention to use the leave, unless providing such notice is not practicable.

"Creates provisions concerning using existing leave for duties of a single parent; prohibited discriminatory acts; enforcement; and notification."
His goal for proposing this legislation was to help single parents claim unpaid time off from work resulting from them responding to their child's or children's needs, such as parent-teacher conferences and child care.
Simmons' bill also acknowledges and addresses the discrimination so many single parents experience at the hands of their employers.
As of this post, the bill has been in committee.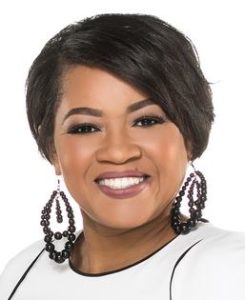 Her superpower? Bringing the silver spoon to everyone.
Tamara Turner's disarmingly sweet, tiny, Bundt cakes may be part of a mounting revolution to overcome inequality in the United States.
These delicious cakes are among the various delectable treats she sells through the business she founded in 2017 called Silver Spoon Desserts.
Through endless pitches and promotional pushes, Turner finally secured a life-changing partnership with American Airlines that plans to sell her cakes during certain domestic flights.
With the wind now under her wings — no pun intended — she needed to build a facility to fulfill these several thousand orders for the airline.
Turner then realized that her greater mission of empowering single mothers so they could enjoy financial freedom was materializing with a 16,000-square-foot building in Chicago. She knew too well the indignities single mothers face:
"Being a single mother is painful, and I know the struggle. I said you know what, I can give back to other single mothers by offering them a living wage. But I can also teach them, train them, go them up and help them to become economically sustainable through working with Silver Spoon Desserts," she said in an article published in Essence.com.
With her facility approved for her business venture in earlier 2022, Turner is providing single parents with the means of overcoming adversity and maintaining their sense of humanity, one dessert at a time.
She lives in Aurora, IL.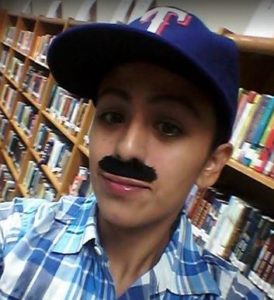 Her superpower? Master of disguise.
Yevette Vasquez didn't want her son to miss another school event just because he doesn't have a father involved in his life.
As fathers milled around with their sons for a recent Donuts with Dads gathering at her son's school, she had an idea: Why not dress like a man and attend the event with him?
Elijah loved her suggestion, so they rushed home and transformed Vasquez into a man in about 10 minutes, complete with a plaid, button-down shirt, baseball cap, mustache and a splash of cologne.
With her son at her side, she walked into the school's library to a mixed reaction:
"There were a whole bunch of men, and a lot of them were cheering. Most of the dads thought it was really cool. They thought it was really supportive and sweet. I did feel the energy of a few men who weren't as comfortable with it though," Vasquez said in an article published on Scoop.Upworthy.com.
Her actions were intended to make her sixth grade son feel "complete" and accepted even without the other parent being present, a message she wanted to share with single parents everywhere.
Vasquez may be donning her costume in the coming years as her two younger sons want "dad" to join them for Donuts with Dads.
She lives in Fort Worth, TX, with her three sons.
Her superpower? Tough Black gun owner.
Onnie Brown didn't want to just feel safe; she wanted to know she could protect her daughter and herself should they be threatened or attacked.
She is part of a growing number of Black women who are changing the demographics of gun ownership away from white, rural men, according to the National African American Gun Association, an organization that promotes gun ownership among Black people in the United States. NAAGA's recent survey of its more than 40,000 members found that the majority of them are women.
Brown wasn't always comfortable holding and using guns. As a child growing up in Savannah, GA, she wasn't permitted to use — or even touch — the gun her father had purchased for the family's protection in their neighborhood.
Her home life and upbringing instilled in her a certain fear for guns, but that dread and uneasiness could not compete with the vulnerability she eventually experienced as a single parent of her daughter.
Years later, Brown now owns a .22-caliber pistol, 9 mm handgun, two-shot derringer and .22-caliber rifle and feels safe and secure:
"I never want to draw a gun on anybody, but I'm glad that it's available if I ever needed to again," said Brown in an article published by TheCut.com.
She and her daughter have received proper firearm training and regularly practice shooting at a range in the Phoenix area.
Brown lives in Phoenix with her daughter.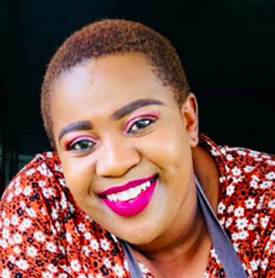 Her superpower? Independent entrepreneur.
Pumla Gobelo turned a profit — and her life around — with humble chicken livers and hotdogs, but her aspirations don't stop there.
Her success story had a harrowing beginning with her being sexually abused by a teacher and physically abused by the father of her child. To escape her brutal existence, she contemplated suicide and self-medicated with narcotics.
Then, one day she decided she could no longer continue this self-destructive path. She wanted to make a better life for her child and herself.
And at this vulnerable juncture in her life with her daughter, the government was there to offer her a hand.
With a child support grant, administered by the South African Social Security Agency, Gobelo began selling chicken livers and hotdogs as a street vendor, using the income to support herself and her daughter.
Nearly 10 years later in 2020, she announced on social media that she wanted to expand her business:
"The response from my Facebook friends, some of them my customers, was overwhelming. They donated a mobile kitchen for my business," Gobelo said in an article published by SowetanLive.com.
Through their generosity and support, she started a catering business called Mbuk's Catering Service.
Gobelo lives in South Africa with her daughter.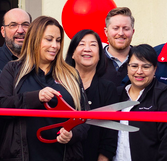 Her superpower? Grease Monkey franchisee.
Dana Leitner already had a successful career in real estate, but she wanted to flex her business acumen and take charge.
In January 2022, she opened the 700th Grease Monkey store as a franchisee in Garden Grove, CA:
"When seeking my next entrepreneurial venture, I was immediately attracted to the low cost of entry with a model that invites customer loyalty and repeat revenue. This, paired with world-class training and support, made my decision a no-brainer. The aftermarket auto care industry is booming — there's never been a more opportune investment," said Leitner in an article published by PRNewswire.com.
This huge industry involves the care a vehicle receives after it's sold to the owner. In the case of Grease Monkey, vehicles receive oil changes and preventive maintenance, among other car care services.
Leitner plans to open more stores over the next several years and profit from this expanding market demand.
She lives in California.
If you know of a single parent with superpowers, please email at singleparentandstrong@gmail.com.
On Thursdays, I share a blog about being a single parent; some are about my personal experiences and those of other single mothers and single fathers, and others focus on news featuring single parents and the political, social and economic issues impacting them in the United States and globally.
Since the summer of 2021, my son, Joseph, has been writing a monthly column titled In My Son's Words where he describes his thoughts and feelings as a teenager and as a child of a single parent.
I would love to hear from you! Feel free to send any comments and questions to me at singleparentandstrong@gmail.com. I am also on Twitter @parentsonurown and on Facebook.