Single parents may be overlooked, derided and discriminated against, but many of us are amazing contributors to our communities.
In this occasional series, I will be highlighting their accomplishments, big and small, to reveal that single parents are incredible individuals with amazing superpowers.
Below are single parents among whose accomplishments include her entrepreneurial spirit, her authorship of children's books, his food artistry and her fight against discriminatory voting practices:
Her superpower? Financial genius.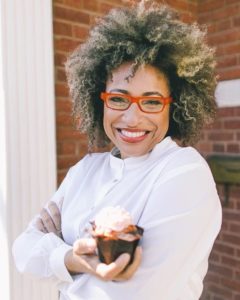 Francois parlayed her baking abilities into a lucrative business called
The Cupcake Collection, but that's not her biggest accomplishment.
As a Black woman, Francois had to overcome her biggest obstacle to starting her business: funding.
"I think a lot of times in my community, we often have been used to rejection from banks. Having my money in a bank account at that time, if I had messed up even a dollar, it would have caused me to get a bank overdraft, which would've cost me $30, and then that's just a vicious cycle of snowballing in a negative way," she said in the blog article published by Because of Them We Can.
She used a simple yet effective system where she designated money to certain envelopes. Yes, envelopes! This budgeting approach helped her to avoid snowballing into debt.
She lives in New Orleans, LA, and has seven children.
Her superpower? Imaginative writer.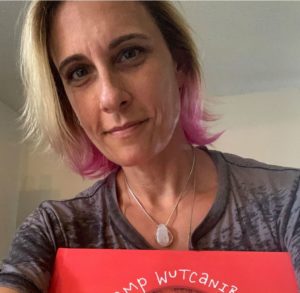 Vino has written and illustrated her first book in the Camp Wutcanibee series for children featuring Squirrel Ed. This rhyming book educates children about animals in a fun, clever way.
"I decided to write this book back in 2006 when my son David was about 5 years old. We read so many books together, and I was doodling little characters of him and [me] on sticky notes to put in his lunch box. One day I just thought, 'I can do that,'" she said in an article published by Sebastian Daily.
It's no surprise that her series focuses on animals. She loves them! Sharing her home with her are two dogs, a cat, two guinea pigs, two hermit crabs, five frogs, five fish and two shrimp.
The book titled Camp Wutcanibee: Squirrel Ed is available at Sparta Books and Amazon.
She lives in Sebastian, FL, with her two sons, as well.
Her superpower? Tax credit crusader.
Berg is joining U.S. Sen. Michael Bennet (D-Col.) to urge President Joseph Biden to make the Child Tax Credit expansion permanent. This credit, currently part of the American Rescue Plan, seeks to lift hundreds of thousands of children out of poverty in the United States.
But it's temporary.
"As a single mom who has worked hard to put herself through college and raise a child, I will have more money each month to cover my bills, buy groceries, make sure my son has the appropriate materials for school, and have all of our necessities met to make it through the pandemic," she said in an article published by the Pagosa Daily Post.
She lives in Boulder, CO, with her 11-year-old son.
To determine whether you qualify for the CTC, complete this survey.
His superpower? Playful chef.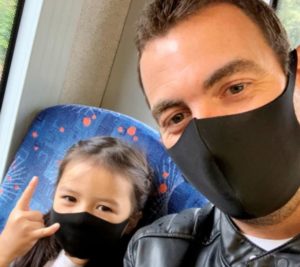 Weeks, a self-proclaimed foodie, was struggling with how to encourage his daughter to eat her veggies rather than become ensnared in the frozen or fast-food trap.
So, he decided to create scenes from her favorite movie, "Frozen," and his food presentations took off from there! Not only did his creations inspire his daughter to adopt a healthier diet but his culinary journey helped him cope with the demands and stresses of being a single father.
"Becoming a single parent — there was a lot of things on my mind. It's the life of a single parent — normal activities I could no longer do as I was housebound looking after my daughter. Cooking has always been a passion of mine — this was about how can I get her eating but also something to keep my mind occupied," he said in an article published by Metro.
Weeks plans to write a book featuring his culinary creations.
He lives in the United Kingdom with his daughter.
Her superpower? Voting rights advocate.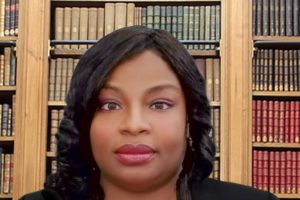 Holloway fought in U.S. federal court and won against the City of Virginia Beach and its discriminatory voting practices. Her fight began four years ago when she asked the city leaders to help her with the school district's treatment of her two young children with autism.
She was ignored, so she decided to examine the "at-large" election system to understand why her elected officials would disregard her concerns. She discovered that her 10-member council was elected through an at-large system in which voters from outside a given district can vote for candidates in any district.
By contrast, a "by-district" voting system requires that voters cast ballots for candidates in the district or ward where they live. The latter approach prevents the voting strength of minority communities from being diluted and racial discrimination from proliferating.
"I have used the judicial system to fight for equality. I have become the change I wanted to see. I became the hero that never showed up for my children and for other families. My work is not done and [we] need help from the community to continue with this fight," she said in a media release.
Her work inspired state legislation in Virginia that seeks to ban at-large voting systems.
She lives in Virginia Beach, VA, with her two sons.
Her superpower? Gelato revolutionary.
The Empower Project awarded Bon AppéSweet $700,000 in professional services to enhance her minority-owned business. Owner and chief executive officer Black decided to start her business of artisanal cane sugar-free gelato and chocolate bars during her fourth military deployment in Djibouti, a country in Africa. This naval officer and attorney had a young daughter whom she did not want to be parted from again and decided to pursue a business inspired by her daughter's other love: ice cream!
"There are so many potential pitfalls when launching a business and it's very hard for someone like me — a Black woman and single mother — to attract traditional financing. Participating in The Empower Project and then being chosen as the winner is truly a blessing. Knowing that I have the support and expertise of the sponsoring companies behind me allows me to breathe easier and move my business forward," she said in a media release.
Black lives in Virginia with her daughter.
His superpower? Incomparable artist.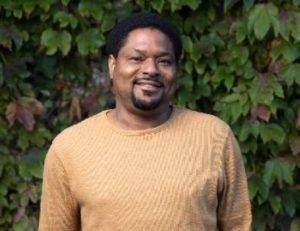 Boone, an emerging artist, wrote the lyrics to "No More" in response to George Floyd's death and the recent conviction of his murderer, Derek Chauvin, a police officer at the time of Floyd's homicide. His lyrics seek to promote equality and an end to police brutality.
Boone released his album "In a Perfect World" 2020 during the coronavirus pandemic and rise of the Black Lives Matter movement. For him, his music is his form of activism as he fights to create positive change in the world.
Boone lives in Georgia with his two daughters.
Her superpower? M.O.M comic creator.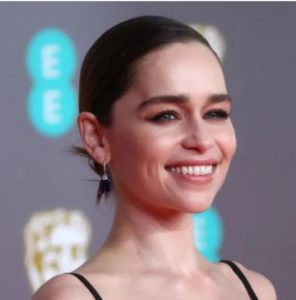 Clarke, known for her role in Game of Thrones, has co-written a new superhero comic book, Mother Of Madness or M.O.M., which follows Maya, a single mother with superpowers she uses to fight a cabal of human traffickers. The comic with its feminist sensibility and humor was developed by an all-female team.
"I thought it would be cool to have all the things that women don't like about themselves, flip that, and make those the things that make her superhuman," she said in an article published by AV Club.
The comic is expected to be released on July 21, 2021.
If you know of a single parent with superpowers, please email at singleparentandstrong@gmail.com.
Editor's note: Mignon Francois' number of children was added on May 27, 2021.
On Thursdays, I share a blog about a day in the actual life of a single parent. Every other Thursday, instead of a personal post, I put together one where I assemble news on and about single parents nationally and globally.
I would love to hear from you! Feel free to send any comments and questions to me at singleparentandstrong@gmail.com. I am also on Twitter @parentsonurown and on Facebook.