Single parents may be overlooked, derided and discriminated against, but many of us are amazing contributors to our communities.
In this occasional series, I will be highlighting their accomplishments, big and small, to reveal that single parents are incredible individuals with amazing superpowers.
Below are single parents among whose accomplishments include his comic book superhero, her ability to grant Christmas wishes to single parents, her love for her single mother and her song that makes single parents cry: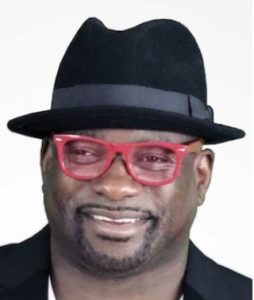 His superpower? Fearless cartoonist and storyteller.
Joe Young introduced Black children of single parents to a new superhero he created as a positive escape from the isolation, anxiety and stress of the COVID-19 pandemic.
His title character, Kemet, is a 10-year-old boy who travels through time in his spaceship and teaches children about values, such as teamwork and perseverance.
Young, who illustrates and writes for the comic series, "Kemet," is an accomplished and nationally known cartoonist, teaching artist, writer, filmmaker and producer as well as a former single parent. He realized that on average, many single parents, particularly Black women, hold more than one job, resulting in their children having to fend for themselves — and the pandemic simply exacerbated the situation.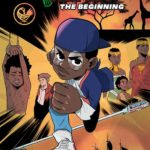 His comic book series was intended to provide these children with positive and safe entertainment in a medium that helped him as a child to learn. Young found that school was challenging because the teaching methods and strategies failed to meet his learning needs. Through comics, he learned through characters and storytelling.
"One of the greatest influences in my life that ultimately led to my success as a creative and entrepreneur was comic art," said Young in an article published by The Washington Informer.
For more information on Young and to order his comic books, visit JoeYoung.org.
Young lives in Connecticut and can be reached through his website.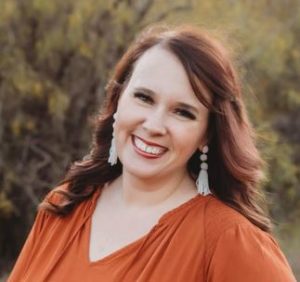 Her superpower? Fairy godmother and wish granter.
Nikki Maucere never had to consider celebrating Christmas alone with her two young children until her husband passed away earlier this year.
For support, she turned to other parents who had experienced a similar loss only to discover that the holidays are typically a painful time for single moms and single dads, especially when it comes to gifts for them.
Single parents described their children's disappointment and sadness on Christmas morning after opening their gifts only to see their parents without any presents under or around the Christmas tree. Some single parents admitted to feigning surprises over gifts they purchased and wrapped for themselves to preserve an illusion for their children.
In response, Maucere created a private Facebook group, Fairy Godmothers — Dallas/Fort Worth Area, where she shared her story and encouraged members to help by providing a "heart need" not a "financial need."
"I want all those single parents, all those widowed parents, maybe living in a really hard time right now, to just feel seen and know that they're not alone," she said in an article published by NBC 5.
More than 60 families, or "Cinderellas" or "Cinderfellas" as Maucere describes them, have received new, wrapped gifts for their single parents as well as other generous donations and assistance. Many of these Cinderellas and Cinderfellas have even become Fairy Godmothers and helped other single parents.
Her effort has gained attention nationwide with people expressing interest in setting programs from Alaska to New Mexico to Maine.
If you are interested in becoming a Cinderella or Cinderfella, please complete this form.
She lives in Euless, TX, with her children, Emilia, who is 7, and Luca, 4.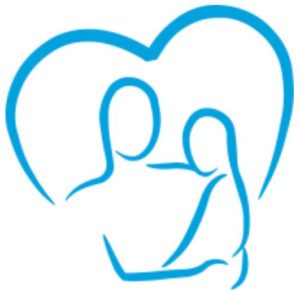 Her superpower? Sharer of blessings.
Jeri Hunley believed her religious parents would reject her when they learned she was pregnant and unmarried. Her feelings of fear and shame drove her into homelessness in her 20s.
However, her dread of her parents' rejection proved to be unwarranted. Her parents welcomed her, her son and soon-to-be-born daughter into their hearts and home.
Hunley knew that not every single parent has the love and shoring of their family, so she decided to fill that gap through Single Family Living, a nonprofit she founded that provides programs and support to single parents and their children from experts and professionals.
"Our mission is to empower, to mentor and inspire single parents and youth with things, such as affordable housing, combating illiteracy and supporting mental health," she said in an article published by ClickOnDetroit.com.
Hunley's nonprofit offers a wide variety of services and programs from virtual education and tutoring to notary services to home improvement to prom dress donations to a learning center.
For more information, visit Single Family Living's website and Facebook page.
Hunley lives in the Detroit, MI, area with her son, Jaleel, and her daughter, Jasmine.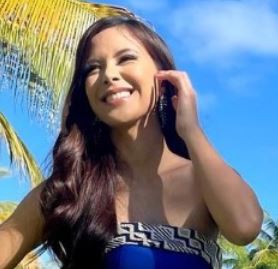 Her superpower? Celebrator of the beauty of single mothers.
Tracy Maureen Perez at the age of 11 grieved the death of her mother, a single parent who was her comfort, her solace, her strength and her love.
Through the years, she often reflected on the challenges her mother faced single-handedly and the inspiration of the other single mothers with whom she surrounded herself.
As Perez competes for the title of Miss World in December 2021, she produced a video titled "Para Kay Nanay: A Single Mother's Journey to Love" about her mother as part of the Beauty with a Purpose charity initiative that allows candidates to select issues on which they want to advocate.
"My personal story is the very inspiration of my lifelong commitment to honor my mother's sacrifices by standing in the front lines for solo parents, [gathering] like-minded people who believe in this cause and [amplifying] our purpose all across the world," she said in an article published by interaksyon.com.
Perez is Miss World Philippines 2021. The coronation night of the 70th edition of Miss World is being held December 17, 2021, in Puerto Rico.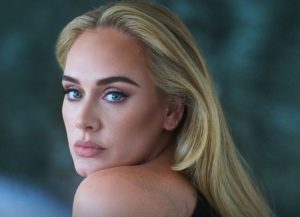 Her superpower? Singer extraordinaire.
Adele may be an internationally renowned singer and songwriter, but she knows the pain and suffering of divorce that so many single parents have endured.
Her son, Angelo, was 6 years old when she ended her marriage with her then-husband Simon Konecki.
"My son had a lot of questions. Really good questions, really innocent questions, that I just don't have an answer for," said Adele in an article published by Romper.
In response, she wrote a song titled "My Little Love" to explain this situation to her young son while asking for forgiveness for the mistakes that were made.
Among the lyrics from the mother's and son's points of view are:
Son: "I feel like you don't love me,"

Adele: "Why do you feel like that?"

Son: "Do you like me?"

Adele: "You know mummy doesn't like anyone else like I like you, right?"
This song is on her newest album titled 30.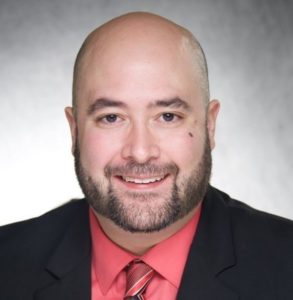 His superpower? Healer and health care provider.
Dr. Gregory Esparza was determined to pursue his dream of becoming a doctor.
While studying for his doctorate in immunology, he was drawn to medicine and was accepted into medical school.
In order to care for and support his son as a single father, Esparza attended medical school for an additional year and worked as a research assistant for extra income.
His dedication and hard work earned him the Dale Brunken Annual Student Loan Repayment Award, which provides financial relief for outstanding health care professionals with college debt.
Now married, Esparza was shocked to learn that he was the winner.
"The award payment helps lessen the burden of revolving student loan payments and opens up more financial possibilities for my wife and me today. It definitely reduces the staggering amount of debt incurred in pursuing a medical education. It makes all the milestones after graduating residency come faster — like being able to buy our first home," he said in a media release by PRNewswire.
Esparza is an emergency medicine resident at ChristianaCare Health System in Newark, DE.
He is expected to receive $15,000 from this award to go toward the repayment of his college debt.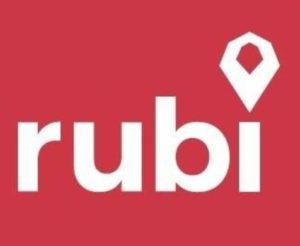 Her superpower? Master of travel logistics.
Noreen Butler had a demanding, full-time job and two children with busy extracurricular schedules themselves. After her nanny quit, she realized that she needed a driver, not a nanny.
As a result, she created rubiRides where she compiled a list of drivers who are vetted for safety, friendliness, reliability and trustworthiness to help herself and other busy parents.
"Going through this process personally taught me the formula for successfully providing a safe, friendly, reliable, and trusted service. It's because of my struggle that I understand what other families need, and I am personally invested in helping as many families as possible manage their complicated, demanding schedules," wrote Butler on rubiRides.
This rideshare platform allows users to schedule rides in Maryland, Northern Virginia, and Washington, DC and comes with a monthly fee.
Butler is expanding this transportation service to include a pet-friendly option, rubiPets, that is launching in December in Maryland and DC.
She lives in DC with her children.
If you know of a single parent with superpowers, please email at singleparentandstrong@gmail.com.
On Thursdays, I share a blog about a day in the actual life of a single parent.
Starting the summer of 2021, my son, Joseph, is writing a monthly column titled In My Son's Words where he describes his experiences as a teenager and as a child of a single parent.
Twice a month, instead of a personal post, I put together one where I assemble news on and about single parents nationally and globally.
I would love to hear from you! Feel free to send any comments and questions to me at singleparentandstrong@gmail.com. I am also on Twitter @parentsonurown and on Facebook.