Single parents may be overlooked, derided and discriminated against, but many of us are amazing contributors to our communities.
In this occasional series, I will be highlighting their accomplishments, big and small, to reveal that single parents are incredible individuals with amazing superpowers.
Below are single parents among whose accomplishments include his TikTok fame, her determination to empower girls and her fight to break the glass ceiling become a police officer:
José Rolón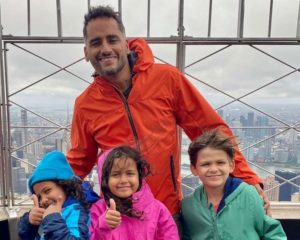 His superpower? Viral TikToker.
Rolón's life was on an upward trajectory. He owned a wedding planning business and was married to his partner Tim Merrell. He and Merrell were also fathering a son and were awaiting the birth of twin daughters through a surrogate.
Then, Merrell, the love of his life, passed away suddenly from a heart attack, the pandemic put his business on hold, and Rolón was now raising three children on his own.
To cope with the depression of his husband's death and the stress of remote learning and parenting full time, he created videos about his family life.
They quickly went viral on TikTok and his following @nycgaydad is more than 270,000 as of the publication of this column.
"I was really surprised when they went viral because I'm an LGBTQ person and I'm Latinx. But because a lot of the videos were about parenting in the pandemic, even if other people didn't fit the mold of LGBTQ or Latinx, they found the content relatable," said Rolón in an article published by Good Morning America.
His entertaining and humorous posts caught the attention of Parents Latina magazine who featured him on the cover, making him the publication's first family with a gay father to receive this distinction.
Rolón lives in Brooklyn, NY, with his son and twin daughters.
Patricia Espre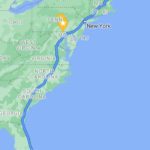 Her superpower? Multistate runner.
Espre was bored and was looking for a physical challenge so she decided to run … for 29 consecutive days, beginning in Lubec, ME, and ending in Key West, FL, a distance of around 2,000 miles.
She also wanted to raise money for The Drake House, a nonprofit that helps single parents and their children with housing so they do not become separated in the foster care system.
As a single mom, she empathized with the hardships single parents endure and the prejudice they suffer.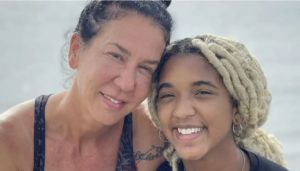 "I think we're so judgmental of single parents and we need to understand that not all single parents are there because they picked the wrong partner or because the partner is just a bad person. Sometimes life happens," said Espre in an article published by WTOC TV station.
To prepare for this trek through cold and hot weather, she ran at least 20 miles per week. As she crossed each state line, her daughters and a medical team greeted her and cheered her on to the next state.
Espre lives in Savannah, GA, with her two daughters.
Tina Maharath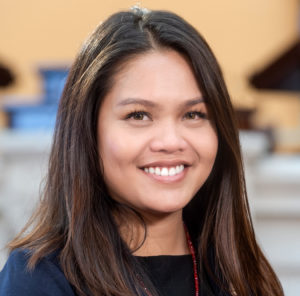 Her superpower? Warrior for youth.
Maharath knows about struggle and trauma. Her parents were refugees from Laos in Southeast Asia. Her father served in the U.S. Army and her mother was a nurse in the Laos Army.
At a young age, her mother and two brothers died in a car crash and she leaned on her Asian American community and its organizations for support, relationships she fostered over the years that eventually helped her to be elected to the state Senate.
One of her key issues is child care. While campaigning, she had to bring her son with her.
"He was basically my campaign manager. I'm also fortunate that he was a toddler. Can you imagine having a newborn as a single parent running for office?" said Maharath in an article published by The Columbus Dispatch.
Her bill would allow political candidates in Ohio races to use campaign funds to pay for child care related to campaign activities.
Maharath is the first Asian American senator in Ohio.
She lives in Canal Winchester, OH, with her son.
Ashantia Ginn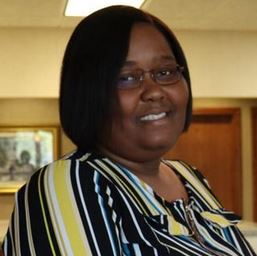 Her superpower? Fosterer of love.
Ginn has been involved in foster care since she was 14 years old. Her parents were fostering with Richland County Children Services who introduced her to the siblings she never had as a single child in her family.
She decided to continue her family's legacy when she established her own foster care agency, New Mercy Outreach. Her father's work as a pastor at Hesed Agape Ministries inspired her decision to give her nonprofit a foundation in Christian values.
"I want New Mercy to be an 'umbrella.' I don't want New Mercy to be just seen as solely a foster care agency, but like a ministry. And then I want to pull different branches of services out of that," said Ginn in an article published by richlandsource.com.
During the COVID-19 pandemic, Ginn accepted two children, who tested positive for the virus but were asymptomatic. She picked up the children who were rejected by other foster homes and placed them in a loving foster home.
Ginn's agency offers youth programs and an independent living class as well as access to clothes and other supplies.
Ginn lives in Mansfield, OH, with her adopted cousin and two foster children.
Kimberly Joiner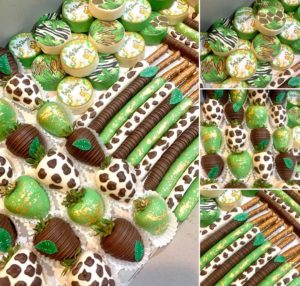 Her superpower? Artistic dessert maker.
Joiner was interested in making some extra income when she noticed the few desserts available at her local grocery store.
The absence of delicious treats, particularly those for special occasions such as weddings and showers, inspired her to start her own home-based business called Kim's Candies.
"I enjoy the independence of being a small business owner. Who doesn't love being their own boss and making extra income? I can make my own schedule so I can spend time with my family. I'm able to make all creative decisions about something I love to do. There is nothing more rewarding than to see my hard work pay off," said Joiner in an article published by yahoo!finance.
Unlike other businesses that closed, the pandemic helped hers flourish. She offered a delivery service to people who were afraid of going to public places, a fear she was sensitive to because of her full-time employment as a nurse working with patients.
Joiner lives in Mississippi with her two daughters.
Simone Claxton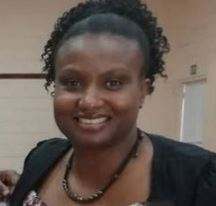 Her superpower? Empowerment pioneer.
Claxton knew being a single parent was difficult as she raised her own daughter alone, but her struggles were minimal compared to women caring for two or more children, especially if they were all younger than 5 years of age.
Unfortunately, single parents did not have any organizations to help them in Trinidad and Tobago, so Claxton decided to fill this void. She founded the nonprofit Sapphire Miriam Foundation, named after her daughter.
But she wanted to do more and encourage single mothers and their daughters to dream about and pursue greater ambitions. So, she developed The Dream Big: Girls' Empowerment Programme, which attracts girls from Trinidad and Tobago, Dominica, St. Lucia, Guyana, Suriname, Turks and Caicos, Grenada, St. Vincent and the Grenadines, and Haiti.
"I have that passion for young women to be able to equip them so that they would not have to go through certain things. You as a woman know what you have to go through, so you want to kind of save them some of the hurts and pains from ending up in certain situations," said Claxton in an article published by Trinidad and Tobago Newsday.
Claxton has received support from various individuals and organizations, including Beverly Le Blanc of the Circle of Friends in Dominica; James Declerus of Krik Krak Computer Project in Haiti; and Shergaun Roserie of Obtronics in St. Lucia.
She plans to add a soap-making program, anything for the girls.
Claxton lives in the Republic of Trinidad and Tobago with her daughter.
Aanie S.P.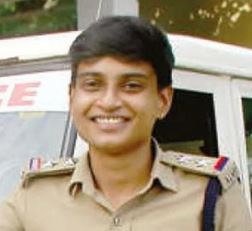 Her superpower? Extraordinary police inspector.
Aanie's life could be defined as an act of defiant determination. As a teenager, she lived with her boyfriend, a decision that her parents disapproved of, and eventually, she became pregnant. Her baby's father deserted her, leaving her with the bills and a child to raise.
With little to no help from her family, she continued her higher education as she supported herself and her son selling anything from curry powder to lemonade.
Once she graduated, she decided to pursue a career in law enforcement. She passed the constables' test and was received a posting with the Special Armed Police in Thiruvananthapuram.
But she wanted more. She took the sub-inspector test and passed.
Her ambition has inspired many, especially through social media.
"I keep telling all women who contact me for whatever problems they face to never accept defeat, as a tiny ember of hope will always be there to help us find the spark of success and happiness," said Aanie in an article published by The Telegraph.
In India's male-dominated society, her accomplishments are tremendous.
Aanie lives in India with her son.
If you know of a single parent with superpowers, please email at singleparentandstrong@gmail.com.
On Thursdays, I share a blog about a day in the actual life of a single parent.
Starting the summer of 2021, my son, Joseph, is writing a monthly column titled In My Son's Words where he describes his experiences as a teenager and as a child of a single parent.
Twice a month, instead of a personal post, I put together one where I assemble news on and about single parents nationally and globally.
I would love to hear from you! Feel free to send any comments and questions to me at singleparentandstrong@gmail.com. I am also on Twitter @parentsonurown and on Facebook.