For much of my high school life, Discord has been one of the easiest ways for me to meet with my friends when the pandemic, school or other circumstances prevented us from hanging out in person.
I'll admit, there have been some problems, but there have been some great times too. This final installment of my Discord trilogy serves as a memoir of a golden age of great times with friends, playing games and having online adventures during the summer and fall of 2020 and winter and spring of 2021.
These times have since ceased though, and because we are all seniors, I fear it may be too late to enjoy late nights like these again.
Craziness of VRChat
VRChat introduced my friends and me to different worlds and environments where we had some hilarious experiences. This virtual reality, multiplayer, social platform is arranged similarly to Discord with servers where people can choose an avatar and can visit various virtual settings.
My friends, Mr. Brown, Mr. Purple, Mr. Blue, Mr. Olive, Mr. Yellow, and I would go from virtual space to virtual space where we enjoyed shenanigans and had more fun than I believe one could find in most other real-life places.
Mr. Blue and I would always represent ourselves as characters from Warhammer 40K, appearing as either four-story-tall war machines or hardy grunts, but regardless of which character we chose, we would impersonate our avatars and always scream,
"Glory to the Emperor!"
We were sometimes followed by other players who found us funny; our entry into a server would fill it with more talk of "The Emperor" than there probably was in ancient Rome.
Some VRChat servers are dedicated to go-kart racing experiences unlike the others, which were more akin to lounges. Mr. Olive, Mr. Blue and I were the first to discover these servers where my friends and I would crack up over the glitches that made the cars flip or spin uncontrollably like tops, and we would often transform the racetrack into a demolition derby of epic proportions by battling each other for control of the road.
*Motor noises intensify.
My friends and I would also coordinate raids in VRChat. These groups consisted of all the friends we could muster, appearing as various avatars and swarming into relatively calm servers to churn up a bunch of activity.
When it was just Mr. Blue and I, we would stride in as the giant war machines and pretend to step on people, screaming about the "puny mortals" at our feet, but when we came as a larger group, we could be anything from Snoop Dogg to actual dogs, either barking or pretending to be high.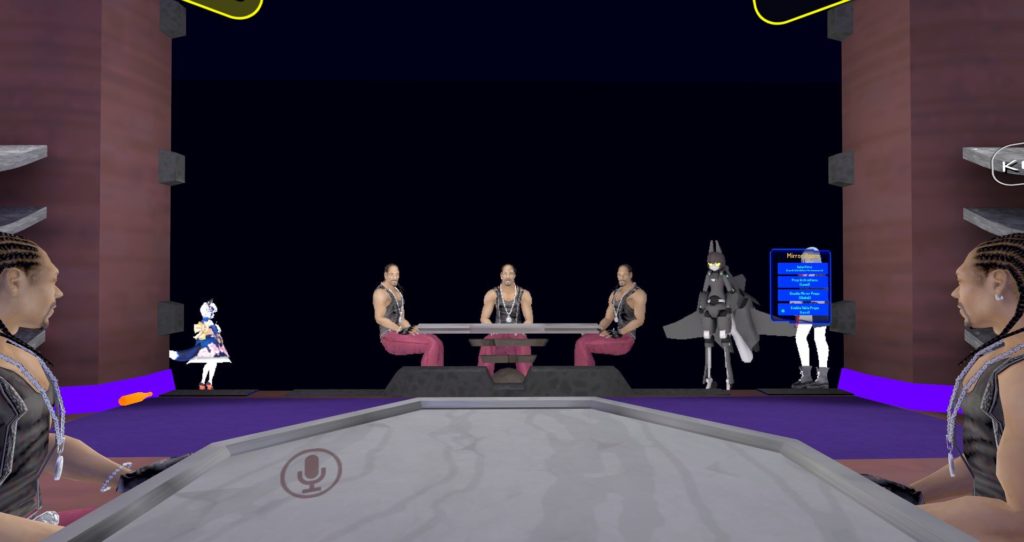 It was during one of these crazy raids where Mr. Purple, Mr. Brown and I found a fun group of people and played "Capture the Red Cup" until 3 a.m. In the servers, players can interact with props, and for some reason, we all became infatuated with a red cup that everyone tried to gain possession of.
We would fight over it and whoever could keep it the longest would win; however, the server has built-in hazards, such as edges that we could fall off of, so there was never a shortage of tension in our play. This was one of the better times I ever had on VRChat.
Conquest in Risk
In addition to visiting or raiding different virtual settings, Mr. Purple, Mr. Brown and I were junkies of the online version of Risk, which is based on the strategic board game of global conquest where players seek to control as much territory as possible. The goal we shared was to destroy the artificial intelligence players before trying to defeat each other.
This game almost ruined our friendships multiple times as we vied to grow their territory fastest while others attacked the winning side out of fear. By God, it was fun.
One common strategy was to defeat the AIs and take their troops, which would later fuel the conquest of the other players, and no one did this better than Mr. Brown. He would always gain the upper hand, leaving Mr. Purple and me to fight to keep control before either winning and turning on each other or losing and getting mad at Mr. Brown and calling him a traitor.
Though these three human-player games were a real hoot, one five-person match was particularly memorable. Mr. Purple, Mr. Brown and I were joined by Mr. Olive and someone from our server whom I'll call Ms. White.
The map of the territories was arranged like a prison with multiple chokepoints and rooms that offered additional troops. The goal for each player was to gain control of one of the rooms and make sure no one ever came close to taking it.
Ms. White was defeated almost immediately by Mr. Brown, who said,
"It's all for the cards, man. Gotta have them cards."
This left the four of us jockeying for control for the next 45 minutes. I think I won after getting a few lucky cards, but I believe each of us won in that game, an excitement for competition that left us all craving more.
Dangers in ARK: Survival Evolved
The penultimate game was ARK: Survival Evolved where players are each trying to survive in a world filled with dinosaurs and other dangers, including titanic spiders, dragons, or even massive leeches.
Of my friend circle, Mr. Blue and I were the most common enjoyers of this game. Our play would involve gaining a mastery of the world's resources, so we could build more powerful tools and weapons.
We would then use these implements to make our own characters stronger while also taming some of the native creatures to gain even more power, striving ultimately to tame the dragons, by far the most powerful monsters in the game.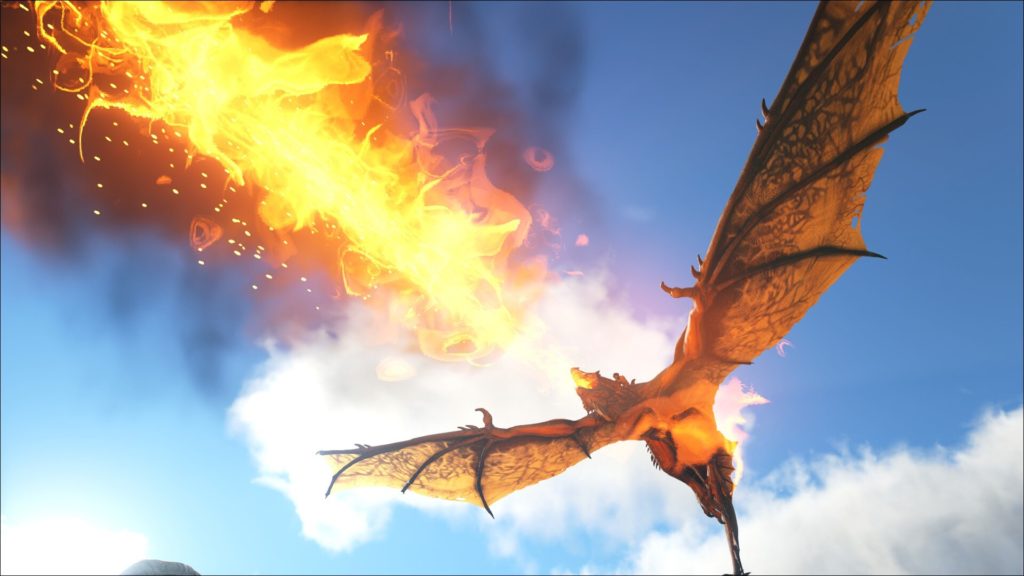 Then, satisfied and bored with our supreme might, we would start over to build our strength and prowess so we could run from velociraptors and get eaten by giant birds.
Mr. Brown joined us for one particular game where he decided to create an insane character. His survivor was extremely short with arms as thick as tree trunks that oddly made them look like chicken nuggets.
Several times during that game, Mr. Brown's character was killed by a T-Rex and thrown across the world, his nugget arms flailing like crazy all the while he screamed and we laughed.
First one in and last on out in Rainbow Six Siege
Rainbow Six Siege entertained my friends and me during some of the worst times of the pandemic in the winter and spring of 2021. Each match consisted of two teams of five players whose goal was to either defuse or defend bombs within a certain building.
Each player would choose a different character with different abilities. I played a character called Montagne — or as I liked to shout before each match "THE MOUNTAIN!" — whose primary weapon was a big shield paired with a pistol.
The shield had the potential to extend, covering the entire body, making him a defensive powerhouse, perfect for someone like myself who enjoyed the command Montagne had in battle.
For some reason, despite my lack of experience in games centered around shooting, I was very good with Montagne.
I gained a reputation among my friends for being hyperaggressive, and either shooting people when they weren't looking or getting close enough to beat them to death with my shield. I was always the first one in and the last one out since my job was to absorb shots with my shield while my teammates would kill the enemies in the building.
My primary task in every match was to gain and hold as much space and enemy attention as possible, but the funny thing about Montagne's appearance when his shield is extended is that he looks a lot like a fridge. Or at least that's what one enemy thought.
One match I will never forget occurred when I was the last living player on my team, fighting against an enemy whose friends had also all died. I decided to stand next to a fridge so I couldn't be flanked and killed, but somehow, the enemy walked right by me and I was able to ambush him, of course with tears of laughter in my eyes, and everyone else's.
In almost every game of Rainbow Six Siege we played, one of two things would happen: I would excel at my job and we would win or, and this is the funnier of the two, I would die and the game would become a big mess of yelling and cursing.
The latter was more common, unfortunately.
During one such losing game, Mr. Olive, the last player alive, was sweeping his way through the building to try to find safety. Another character snuck up on him just as he turned around to check behind him. He was panicking so much that he didn't react and just looked forward again before doing a double-take and getting shot.
Everyone laughed at that and to this day, I look back on it — no pun intended — with a chuckle.
As I wrap up this final article in the Discord three-part series, I know that the chances of us playing these various games are much better than I thought.
Though the day is fast approaching when we will all go our separate ways as either tradesmen, university students or soldiers in 2022, I know we all have a desire for things to go back to what they were.
We have spoken about it, and at least once before we are scattered like chaff in the breeze, we plan to share one more raid in VRChat, one more great game of Risk, one more match of Siege or one more game of ARK.
It is simply impossible for us not to, and even if the impossible happens, we will have an even better time meeting with each other in person.
My dear friends will be part of me for the rest of my life; these years spent on Discord, goofing around and waylaying homework and other responsibilities may not be entirely good for me, but they will be looked back upon fondly.
This series titled In My Son's Words features the experiences of my son, Joseph, as a teenager and a child of a single parent.
If you would like to contact him, please email singleparentandstrong@gmail.com.