Like any responsible single mother, I have had extensive conversations with my son about how we would survive a — or the — zombie apocalypse.
Our inspiration for these rather serious deliberations was the AMC television series "The Walking Dead" — even after it jumped the shark in Season 6, in my humble opinion.
The writers' and actors' understanding of humanity's grit moved the plot forward from episode to episode. Single moments challenged and elevated characters, like Rick, Carol and Michonne, to a greater sense of purpose and a deeper self-awareness.
Their choices, raw courage and resilience despite all natural and unnatural causes provided a certain momentum that inspired Joseph and me to contemplate how we would survive such an insidious existence.
During many long walks, we decided on our weapons of choice; explored the many creative, fortifying changes we would make to our house; and contemplated who we could trust in our community and whom we should avoid.
(For the undead fans among you, my dear reader, Joseph and I planned our survival strategies with slow-moving George Romero zombies who were mysteriously reanimated. The strong, fast-moving undead of the Netflix series "Black Summer," for example, didn't seem realistic to us. How could an undead body endure such physical strain? And the infected undead of the British film "28 Days Later" seemed too close to home in the wake of the coronavirus pandemic.)
Weapons during a zombie apocalypse
But first, let's start with the weaponry.
Joseph suggested a gun or rifle, but we had neither and, for that matter, we would not know how to use either correctly.
For a middle-schooler, the solution to both problems was simple: We would obtain a rifle and learn how to shoot it.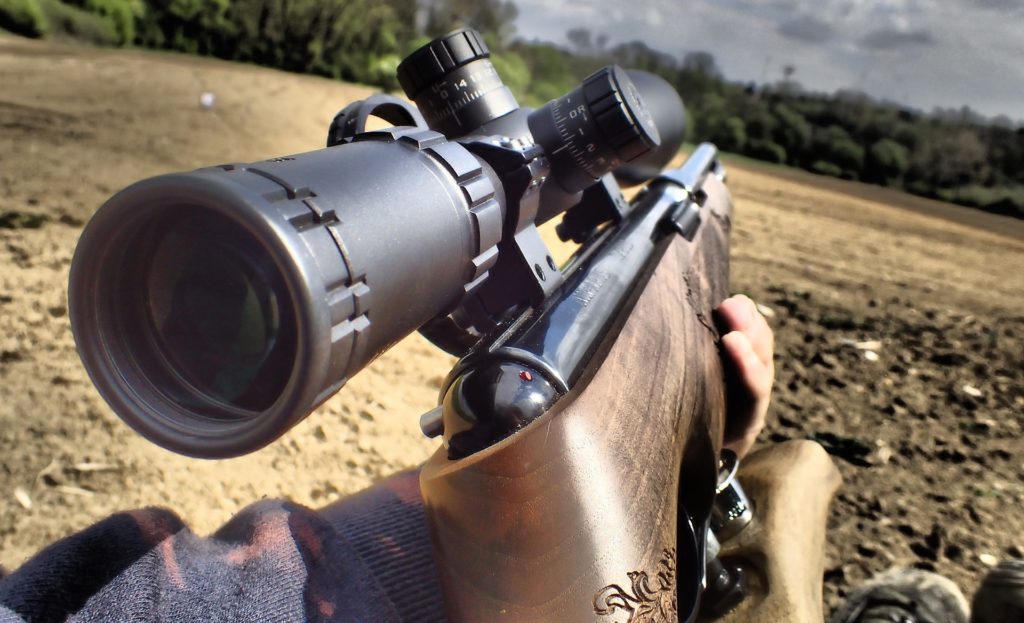 He was correct; that could be done. However, I knew the situation was a bit more complicated.
Joseph has been quite a serious walker since he entered middle school. Our small rural borough and its quiet neighborhoods afforded him a relatively safe place to cultivate his independent streak and stretch his legs for leisurely walks.
On one of his many excursions, Joseph had been walking for nearly an hour, orbiting within about a mile of our humble home, when he realized that to reach the closest gun store — without a vehicle — would involve a much longer walk.
The likelihood of us having a functioning vehicle, let alone a vehicle, during the apocalypse was slim to none — and a firearm's only real usefulness was the ammunition it discharged.
After deciding that firearms were just not a sustainable option for us, we began considering bladed weapons because only our strength and skill were needed to use them. Depending on the weapon, however, its effectiveness may require Joseph or me to be in closer proximity to zombies than we would prefer.
But the pros outweighed the cons when we watched Michonne wield her katana in various episodes. Her movements were deliberate and graceful. She was an elegant killing machine.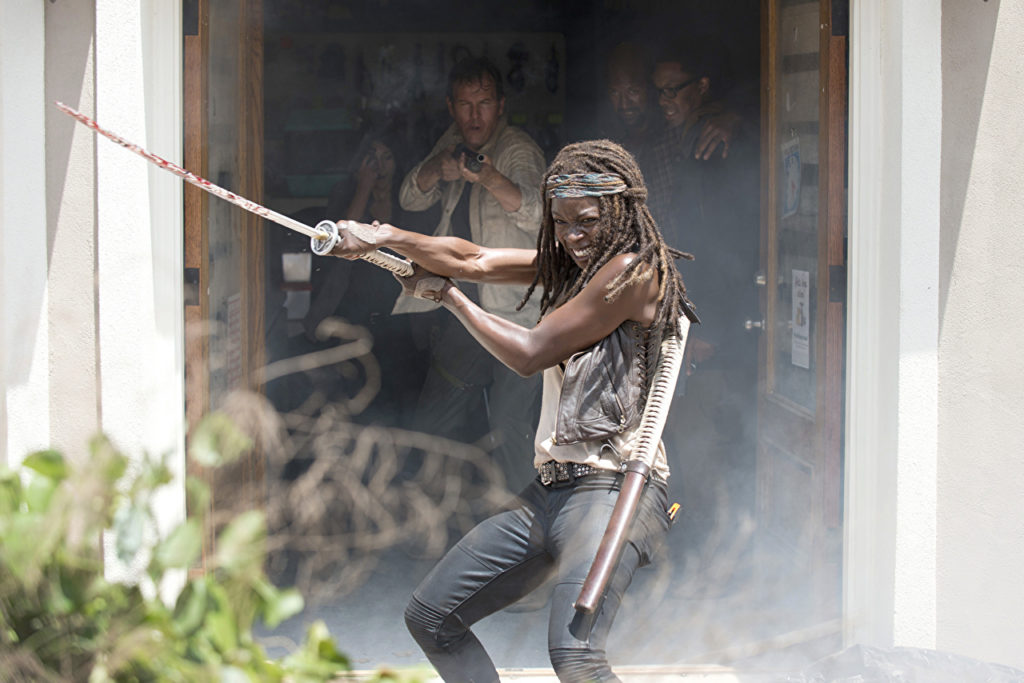 We discovered that purchasing a sword or even a machete was easier. Joseph learned that one of our neighbors had an assortment of blade weapons and was certain he would give Joseph one if a zombie apocalypse were to occur.
I decided on the machete — a few good swipes and I would be fine.
Reinforcing our house during a zombie apocalypse
Next, let's tackle our house.
For me, one of the selling points of our house is its windows. While Joseph and I lived with my parents for about seven years, I spent the majority of my time in their basement, which served as a remote office and a dismal hideaway when Joseph visited his father every other weekend. It was relatively dark, cluttered and lonely.
I want — and need — the natural light and warmth windows provide in our house. My interior environment now reflects my orientation toward my future, one of hope and growth. I am not hiding; I am living.
But these windows would be a threat during an apocalypse. Zombies could break them and attack us.
Morgan from "The Walking Dead" had an ingenious idea that Joseph and I decided we could replicate. He sharpened the ends of wooden sticks to turn them into spikes that impaled zombies. We could use this technique around vulnerable entryways as well.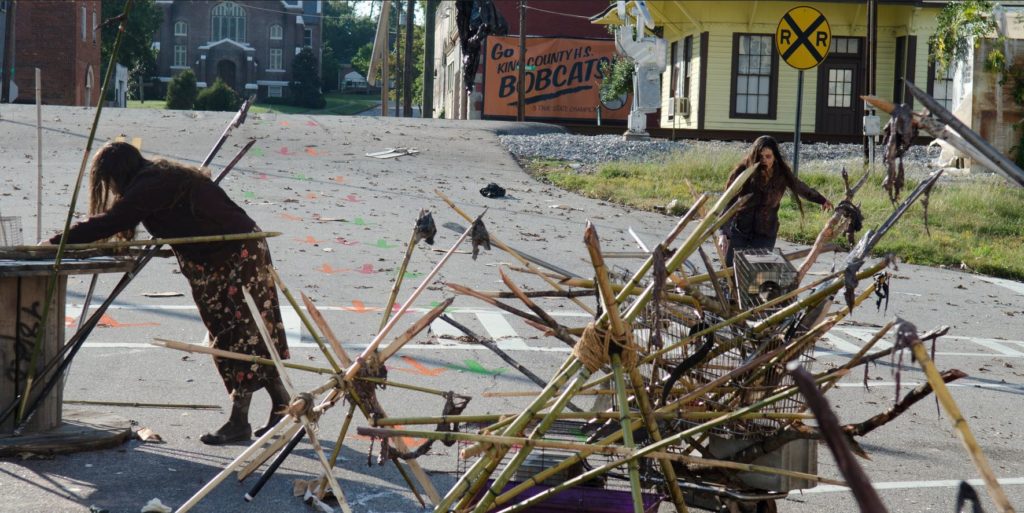 For this strategy to be effective, we needed lumber shaped like sturdy sticks. We discovered that we had several wooden sticks and one wooden broom handle. This approach could work.
As Joseph and I discussed the many ways we could defend ourselves against zombies, we came to realize that our biggest obstacle was limited resources and limited access. We live in a fairly rural area about 30 to 45 minutes from any major urban area. The closest grocery store is nearly 15 minutes away.
Michonne offered us a great solution using the abundance of resources around us — the undead. When she was introduced in Season 3, she was traveling with two zombies without jaws and arms on chained leashes. Apparently, the other zombies seemed to disregard or ignore her and the ones leashed could not bite her and hit her.
Joseph and I decided to add her tactic to our repertoire for surviving the zombie apocalypse. We knew our resources would be plentiful and its effectiveness appeared fairly sound.
My question is why wasn't her strategy being used more often?
Finding our community during a zombie apocalypse
Lastly, let's tackle our community.
I believe that in a zombie apocalypse, certain members of our community could be the greatest threat to our survival.
Since we moved to our Pennsylvania borough in 2012, Joseph and I have generally kept to ourselves. Our busy lives — him at school and me at work — insulated us from our neighbors and the community at large.
On those occasions when interacting with the locals could not be avoided, such as Mass at the nearby Catholic church and shopping at the local stores, we learned that we were not welcome.
During Mass a couple of years ago, Joseph and I sat in the atrium and listened to the priest rather than sit in the main church. We had been members of this church since 2012 but had not attended Mass in a few weeks.
A man approached us and asked me what I was doing there. I was shocked. I had never been addressed in that way in a church. Growing up, church buildings were open to everyone.
When I told him his question offended me and that my son and I had been parishioners for several years, he said he had never seen us before that morning.
Then, he tried to clarify that he did not want me to feel unwelcome, but he was just exercising caution because of news reports of acts of violence in churches.
I asked him if I looked like the kind of person who would do such a thing. He apologized and left me alone.
I have not been back to that church since.
Don't get me wrong, some people have been friendly and kind, but the majority of them are not from this area originally. They were born in the great "elsewhere," a land of liberal secularism, immorality and unwholesome values.
The locals who have lived in the borough for generations have not been amicable. They do not need to be; they have their friends and family. And they do not appear to care about your feelings or thoughts regarding their actions.
In a zombie apocalypse, Joseph and I could ward off the undead and scavenge for food and supplies but could we survive the locals in our community?
They have demonstrated that they don't care about us or want us in their neighborhoods. Would they steal from us? Hurt us? Use us?
They would outnumber us, leaving Joseph and me vulnerable. Could we trust them? I wouldn't bet my life on it. Maybe we should relocate…
These musings and experiences have churned over the years into a realization that the monsters around us are not the proverbial stumbling, rotting zombies rather they are the monsters of cruelty, selfishness, ignorance and arrogance within us.
These monsters are the ones I have encountered in so many people and even within myself at times. I have confronted them on certain occasions and tempered or beaten them back, but not everyone is willing to do so.
These are the monsters I fear. These are the monsters I fear for my son.
On Thursdays, I share a blog about a day in the actual life of a single parent.
Starting the summer of 2021, my son, Joseph, is writing a monthly column titled In My Son's Words where he describes his experiences as a teenager and as a child of a single parent.
Twice a month, instead of a personal post, I put together one where I assemble news on and about single parents nationally and globally.
I would love to hear from you! Feel free to send any comments and questions to me at singleparentandstrong@gmail.com. I am also on Twitter @parentsonurown and on Facebook.