Single parents may be overlooked, derided and discriminated against, but many of us are amazing contributors to our communities.
In this occasional series, I highlight their accomplishments, big and small, to reveal that single parents are incredible individuals with amazing superpowers.
Below are single parents among whose accomplishments include her drive to get her daughter to school, her need to pay good fortune forward, his life of love and commitment to family, and her growing sense of self-worth:
Her superpower? Getting her daughter to school — no matter what.
Juanita Holland was exasperated with the unreliable school bus that was frequently at least an hour late picking up her daughter — if the driver arrived at all. This unfortunate beginning to the 2021 school year for her daughter, Jakilah Holland, a sixth grader at Frazer Middle School in the Syracuse City School District, presented a logistical challenge for her mother.
Instead of allowing her daughter to miss part or all of another school day, Holland has paid Lyft drivers almost $20 per ride to take her and her daughter to Frazer Middle. After apologizing for her daughter's tardiness, she then walks two miles to her job where she works in customer service.
Oftentimes, Holland must weigh her daughter missing school or her losing her position at Macy's department store, but she is committed to her daughter:
"I told her I'm going to get her to school, no matter what," said Holland in an article published by Syracuse.com.
Like so many school districts nationwide, Syracuse is contending with a driver shortage, which leaves many single parents, like Holland, making difficult choices. In the past, single parents could resort to public transportation, but government budget cuts and inadequate wages have resulted in fewer routes and fewer drivers.
Holland lives with her daughter, Jakilah, in the Syracuse, NY, area.
Her superpower? Meeting the desperate financial needs of single parents.
Janet Jones received a surprise gift — a $5,000 check in a Mother's Day card — when she was raising her two young sons alone. The man who gave her this generous gift soon passed away, but his kindness has remained with Jones as her sons grew into adulthood.
"As a single mom, this was a moment where someone had confidence in how we've done well and moved ahead in our lives. It made me sit up straighter, walk taller. It gave me confidence; I never forgot it," said Jones in an article published by Daily Breeze.
She wanted to pay that kindness — and the profound way it impacted her — forward. For several years, Jones volunteered at Richstone Family Center, a nonprofit in Hawthorne, CA, that helps victims of domestic violence and child abuse. As the pandemic surged, leaving many single mothers making desperate decisions to ensure their children's survival, Jones created the Single Mom Project.
Through monetary donations and gifts, this initiative has provided life-altering assistance to single moms.
To donate, complete this form.
Jones lives in California.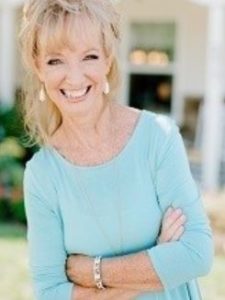 Her superpower? Getting people unstuck.
Michelle Woodall's career path with stops in computer programming, personal training and massage therapy was ultimately preparing her to become a certified life coach.
This single mom realized that the entirety of her professional experience involved coaching, listening and encouraging. Her work guiding people through divorce, career changes, job loss, single parenthood and grief earned her the recognition of being Continental Who's Who as a Trusted Life Coach.
Her philosophy toward life coaching is as follows:
"We don't change until the pain of staying the same outweighs the pain of change. Life is full of transitions and they do not stop. It's an ongoing process. My heart is for people to know they're not alone and that they don't have to go through it alone. It's so much easier when you have someone there walking that journey with you," said Woodall in a PRNewswire.com media release.
She works with clients in-person in the Greenville, SC, area and internationally online. She also shares her personal journey on her blog.
Woodall lives in South Carolina.
Her superpower? Earning a super scholarship.
Aisha Nanyanzi journeyed to the United States from Uganda to attend law school with her daughter. Achieving her career goals has been made easier through a $50,000 scholarship she received from the Anderson & Kreiger Legal Diversity Fund.
A third-year student at New England Law School in Boston, MA, Nanyanzi works full time and attends classes in the evening while caring for her child.
She describes the importance of this scholarship in helping her and her daughter:
"This award affords me the opportunity to focus on my studies and continue to pursue my dreams of becoming an attorney. Scholarship patrons like Anderson & Kreiger — willing to support diverse law students — offer students such as myself a path to success in the legal world," Nanyanzi said in an Anderson & Kreiger law firm post.
She is planning to become an attorney who fights for immigrants and asylum seekers, a career path inspired by her own immigration lawyer who fought for her and her daughter.
Nanyanzi lives in the Boston, MA, area with her daughter.
His superpower? Caregiving tirelessly.
Mar Muttu's life is remarkable because of his love and commitment to his family in Fiji. In his mid-teens, he dropped out of school to take care of his sick mother while his father worked. Before he did so, Muttu learned how to speak and read the Bua and Macuata dialects of the iTaukei language.
At the age of 19, he married and began his own family, all of whom lived with his parents so they could have access to good schools. In the early 1990s, Muttu's parents passed away and nearly 20 years later, his wife died when Muttu's youngest child was 6 years old.
"A lot of people encouraged me to get another wife, but I made up my mind that I would be the father and mother to my four children," said Muttu in an article published in The Fiji Times.
At the age of 53, he has seen his two eldest daughters married with children, his son become a police officer and his youngest in secondary school.
He works 12-hour shifts as a watchman and plans to support his children until he "retires from this life."
Muttu lives in Waila, Fiji.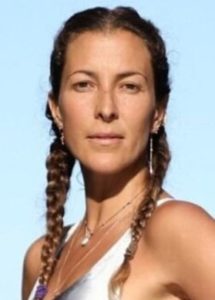 Her superpower? Empowering through yoga.
Maria Margolies always felt different, like she did not fit in. She eventually left her conservative Roman Catholic home in Bogotá, Colombia, at the age of 19 and married at 23. Four years later, she gave birth to her son and cycled through unhealthy relationships for years.
Margolies finally decided to make a change and focus inward, an introspective journey that brought her to yoga. She studied with some of the world's greatest yogis and is now sharing her knowledge through TikTok and her YouTube channel.
Yoga has helped Margolies recognize and appreciate her own self-worth.
"The most important lesson that I've learned [is] that we have the power to create … our lives and our own realities, and it's up to us. Every day that we wake up, we have the opportunity to start again and redefine ourselves. And so, if we do that, little by little, we can create change," said Margolies in a yahoonews.com article.
She is a certified holistic health coach, certified yoga teacher and movement artist.
If you know of a single parent with superpowers, please email at singleparentandstrong@gmail.com.
On Thursdays, I share a blog about a day in the actual life of a single parent.
Starting the summer of 2021, my son, Joseph, is writing a monthly column titled In My Son's Words where he describes his experiences as a teenager and as a child of a single parent.
Twice a month, instead of a personal post, I put together one where I assemble news on and about single parents nationally and globally.
I would love to hear from you! Feel free to send any comments and questions to me at singleparentandstrong@gmail.com. I am also on Twitter @parentsonurown and on Facebook.