Single parents may be overlooked, derided and discriminated against, but many of us are amazing contributors to our communities.
In this monthly series, I will be highlighting their accomplishments, big and small, to reveal that single parents are incredible people with amazing superpowers.
Below are single parents among whose accomplishments include her hair braiding sensation, her determination to help students, her pioneering work in the power industry and his fight to overcome ignorance: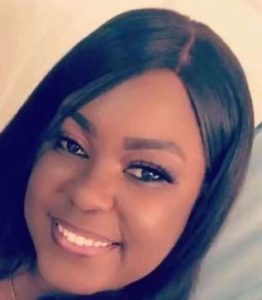 Her superpower? Hair braiding.
Brittany Starks has known desperation. She and her children were homeless twice. One year, in particular, she was struggling financially mere days before her children's first day of school. A friend came to the rescue with clothes and book bags for her children. That generous gesture left a lasting impression on Starks.
With children returning to school in the midst of the COVID-19 pandemic, she decided to pay that kindness forward to single mothers by offering to free hair braiding to their children. She posted her offer on Facebook and braided more than 35 children's hair, a far cry from the seven requests she expected.
She described her joy at transforming the girls who came to her quiet and downtrodden and left excited and happy after a four- to six-hour session of her tenderly braiding their hair.
"I didn't expect all of this at all. I've been surprised and overwhelmed at the same time. I just feel like it was such a big blessing and I feel like I've found my purpose in life," Starks said in an article published by ConnectRadioFM.com.
Starks lives in Tennessee with her two children.
Her superpower? Team building.
Destini Ann has built a more than 1.1 million following on TikTok using one phrase: "We're a team."
Through her many videos, she explains that parenting with "positivity, peace and practical tools" makes disciplining children easier and more effective, according to an article published on YahooNews.com.
"We're a team. That means three things are going to have to be mutual. No. 1, the kindness. No. 2, the respect. No. 3, a little bit of grace. That's right, I'm gonna give you some grace. You know why? Because mommy is going to need a little grace every once in a while," Destini Ann said in the article.
Her message of collaboration has helped many parents struggling with their children — and her large following bears that out.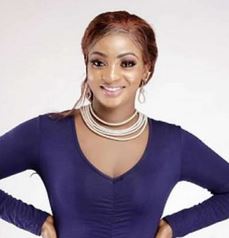 Her superpower? Empowering single teen moms.
Being a single mother in Ghana — particularly a teenage single mom — has certain unique challenges. Many have insufficient incomes, resulting in their children being malnourished and unable to receive adequate medical care. They and their children are also discriminated against because society deems these women as prostitutes.
Irene Nartey wanted to change their trajectory or the societal narrative surrounding single motherhood through her organization, the Reenart Foundation.
"We have to improve the psychological welfare of single parents by making them know it is not their fault or neither their children. By giving them the right mindset they can start to build a fruitful life that would impact positively on the children," she said in an article published by Modern Ghana.
Nartey plans to offer training programs for single mothers, including wig making, decor, bead making and basketry, in the Eastern, Central, Oti, Western North, Ashanti and Greater Accra regions of Ghana.
The theme of her project is "Not An Outcast But The Real Super Heroine."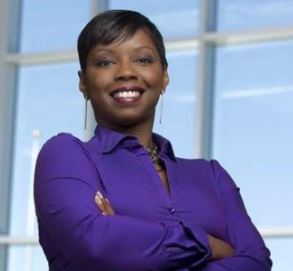 Her superpower? Building strong children.
For single parents on limited incomes, buying supplies for their children's return to school can be a financial hardship. Jaemellah Kemp found herself in this position nearly 10 years ago and had to turn to family and friends for help, so she had enough supplies and food for her son.
This experience inspired Kemp to launch IT TAKES TWO, INC., a nonprofit in Gambrills, MD, that serves single parents and their children in Anne Arundel and Prince George's counties in Maryland and the greater Washington, D.C. Metropolitan area.
The message behind her organization's name is simple: It takes two to succeed; single parents don't need to do it all alone.
"God said that he was going to use me to help other single parents by awarding scholarships that pay for school supplies, books, and uniforms. This could be something you leave as a legacy for your son," Kemp said on her nonprofit's website.
Since IT TAKES TWO was launched in 2021, Kemp has added scholarships and created the Positioned for Greatness Youth Program that addresses anti-bullying, college and career readiness, entrepreneurship, leadership community service, and financial literacy.
Kemp lives in Maryland with her son.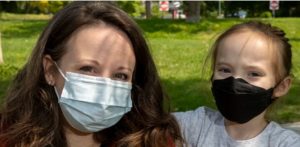 Her superpower? Taking anti-maskers to court.
Ashley Weitz wants her 7-year-old son, Ezra, to return to school in Utah so he can benefit from the special education services he needs, but his medical conditions put him at risk if he were to contract COVID-19.
For more than 500 school days during the pandemic, Weitz has struggled to help her son as best she can, but she knows her limitations.
"I'm the one serving my child in my home. I don't mind it because he's my kid. I don't want to come across as I'm complaining, but I'm not a teacher. I'm not a special educator. We have people in public school districts who have those jobs because they're good at those jobs," she said in an article published in Deseret News.
Weitz decided to fight for her son's right to free public education by joining a group of parent plaintiffs in a lawsuit "challenging the constitutionality of laws passed by the Utah Legislature and signed into law by Utah Gov. Spencer Cox that limit pandemic restrictions, like mask orders," according to the news report.
Weitz lives in Salt Lake City, UT, with her son.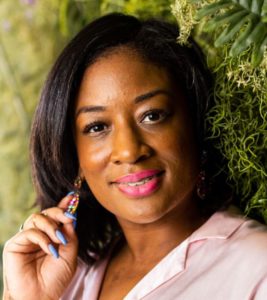 Her superpower? Building community through art.
Joi Holmes wanted to spend more time with her children while continuing to teach, so she decided to pivot from her career as a language arts and reading teacher in the Dallas Independent School District and start her own business, Artsey Art Studio, in Dallas, TX.
"My dream is to use my teaching background to bring families together and build community," Holmes said in an article published in Oak Cliff Advocate.
Her studio offers a safe place for parents to drop off their children for art and reading lessons as well as yoga and sip and paint classes for moms.
Holmes lives in Texas with her two children.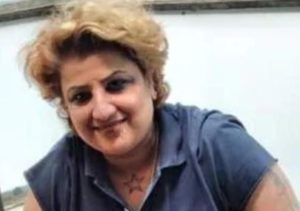 Her superpower? Standing her ground.
Shabnam Nahid refused to allow the effects of the polio she suffered as a baby and the discrimination she endured stop her from living life on her own terms.
She became a doctor and eventually decided to leave the medical professional because of the lack of accommodations for people with disabilities to start a tent and catering business.
Despite her successes, she faces ignorance daily.
"Society and the system are insensitive to a [woman with a physical disability]. But I stood my ground and didn't give up. It's important to be yourself and be the change," Nahid said in an article published by the Hindustan Times.
Nahid lives in Jammu, India, with her son and daughter.
Her superpower? Designing modern Muslin fashion.
Niddarah Winters wanted to create a fashion line for Muslim women that allowed them to be stylish as well as modest in adherence to their religion.
While working in sanitation and raising her son who has a developmental delay, she gradually built her business and her brand, Hijabified Clothing, which was launched in 2016.
She began with T-shirts and moved on to Shayla or head scarfs with her line gaining attention online and through influencers and recognizable people like former NBA player Stephen Jackson.
Winters encourages single mothers to persevere in their dreams despite the obstacles.
"I knew it would be hard, but there is no other way. Keep going no matter what. You will undoubtedly experience setbacks and failures, but it's how you use this to propel forward. Surround yourself with genuine people, have faith, and believe in what you have to offer the world," she said in an article published by Black Enterprise.
Winters lives in Philadelphia, PA, with her son.
Her superpower? Electrifying lineman.
Donna Eubanks needed a job that paid well in order for her to support herself and her children, so she decided to pursue a career in the power industry.
She entered the field as an independent electrical contractor and caught the attention of a supervisor with Entergy Corporation in Brookhaven, MS.
Her work ethic earned her a position as a lineman — or linewoman — in which she builds power lines, sets frame poles and does maintenance.
Her career path involves becoming a journeyman after being a lineman trainee apprentice for 32 months. Her experience as a contractor made up for her not attending a lineman school.
Eubanks encourages single mothers to look beyond low-paying jobs and pursue trade skills for better pay.
"It's hard sometimes so don't give up. Don't cry in front of the men. You have women out there that are single parents and they're struggling, and if you can find just a little bit of a support system, then you can do this," she said in an article published by The Daily Leader.
Eubanks lives in Monticello, MS, with her children.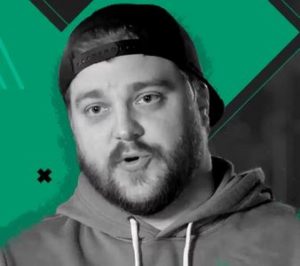 His superpower? Music industry entrepreneur.
Chris Triebes brings a unique perspective to band booking and event planning: an understanding of the accessibility of space.
Triebes, who was diagnosed with spinal muscular atrophy, uses a wheelchair, which helps him to evaluate the logistics of space and its access limitations.
Despite having this insight and other relevant skills for this industry, Triebes was being turned down for job opportunities, so he decided to start his own business. He refused to allow his disability or the prejudices of others to stop him from pursuing his love of music.
Triebes is among four individuals with disabilities being featured in "Born For Business," a docuseries being shown on Peacock and CRAVE. He decided to appear in this series because of the lack of representation of people with disabilities in media and as entrepreneurs.
"I want to help normalize disability. I think I can be someone who's good for that," Triebes said in an article published by RespectAbility, a nonprofit that advances the importance of people with disabilities and empowers them.
Triebes lives in Chicago, IL, with his daughter.
If you know of a single parent with superpowers, please email at singleparentandstrong@gmail.com.
On Thursdays, I share a blog about a day in the actual life of a single parent.
Starting the summer of 2021, my son, Joseph, is writing a monthly column titled In My Son's Words where he describes his experiences as a teenager and as a child of a single parent.
Twice a month, instead of a personal post, I put together one where I assemble news on and about single parents nationally and globally.
I would love to hear from you! Feel free to send any comments and questions to me at singleparentandstrong@gmail.com. I am also on Twitter @parentsonurown and on Facebook.