Single parents may be overlooked, derided and discriminated against, but many of us are amazing contributors to our communities.
In this occasional series, I will be highlighting their accomplishments, big and small, to reveal that single parents are incredible individuals with amazing superpowers.
Below are single parents among whose accomplishments include her determination to support her family financially, her fight to publicize the deaths of Black women and girls, her entrepreneurial spirit, and her courage to rescue her sons from kidnappers: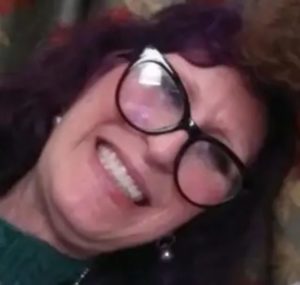 Her superpower? Determined breadwinner.
For Jeanne Olsen, the alternative is homelessness — and she doesn't want her family to experience that horrendous situation again.
To survive financially, she works 48 hours at Ralphs, a subsidiary of Kroger, the nation's largest grocery chain, and is paid for recyclables she collects throughout the day, a side gig that helps but still leaves her and her son struggling.
Unfortunately, Olsen is not alone. One in 7 Kroger employees have faced homelessness in the past year alone, according to a survey of Kroger union employees titled "Hungry at the Table" by Economic Table, a research nonprofit.
This study showcased the disparity between its employees' incomes and the multimillion gains of its CEO and shareholders during the pandemic, a period of booming profits for the country's fourth-largest private employer.
Olsen points to her unlivable wage at the store where she works in California, a state with a high cost of living, as well as limited full-time options, unpredictable work schedules and short staffing. Despite her hours, she is considered a part-time employee and has been encouraged by her store to get a second job if she needs more hours, to which she said:
"I knew a girl who worked three jobs, but she had a car to get to them. I can't afford one. Transportation is a huge part of this. I physically can't walk to and from the store every single day. As it is, I teeter on the edge of sanity because I'm so tired all the time."
Prior to her current situation, Olsen had been an entertainment insurance agent for more than 25 years, but the Great Recession in 2008 caused her company to restructure and she lost her job. Eventually, her license expired, and her husband passed away, leaving her with two children to raise alone. Fortune brought her to Kroger where she has learned how little a large company can actually care for the well-being of its employees.
Olsen lives in La Cañada Flintridge, CA, with her son. Her daughter lives on her own.
Her superpower? Tireless data sleuth.
Rosalind Page feared for her four daughters' lives as she observed the increase in violence against Black women and girls in the United States.
To publicize this epidemic, she started Black Femicide U.S. in 2015 and uses data collection to reveal the thousands of Black women and girls who have been murdered or committed suicide. In addition, her nonprofit's Facebook page and Twitter account allow her to connect with families of victims:
"They reach out to me; they let me know this is what happened to their family, and can I possibly do a little story across my social media platforms."
And she does. Her social media includes post after post of women and girls who have lost their lives, providing faces to the numbers she has collected from sources including MIT researchers and the United Nations.
Page's research has revealed that 1,483 black women and girls were murdered in the US in 2021, up from 1,169 deaths in 2020, numbers eerily close to what the FBI has confirmed.
She hopes that her efforts will raise awareness and effect legislation change.
Page lives in Arkansas as a nurse with her daughters.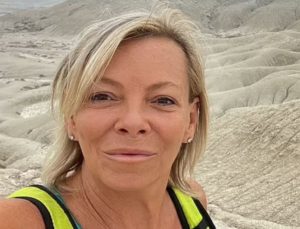 Her superpower? Empty nester hitting the open road.
Beverly Brown is finally pursuing her dream to travel the United States in a van outfitted for adventures and love.
She knew at an early age that she wanted to travel, but she decided to put her plans on hold at the age of 18 when her daughter was born. Now, 40 years later, she is exploring the world and meeting people on her terms.
"I began van life at 58 years old — I believe this is a time for people, especially women to reinvent themselves. Once the kids are grown, for some of us, it is the first time in our lives that we get to ask ourselves, 'What do I want to do?'"
Brown decided upon a van life after meeting full-time van residents who shared their experiences with her. She was entranced and purchased a van. After making several upgrades, she launched into her new life with fewer things and more freedom.
Brown owns a spa in Pearland, TX, while she travels throughout the country.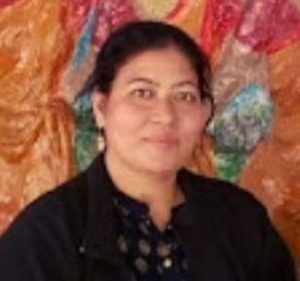 Her superpower? Entrepreneur.
Laxmi Kumari refused to abandon her dream and succumb to regret, but at times, she felt hopeless.
Financial difficulties in her family cut short her pursuit of higher education as a teenager, but she did manage to take a beauty training course. Before she could begin work, she got married and had her daughter a year later.
Unfortunately, Kumari's marriage ended in divorce with her essentially raising her daughter alone, but this turn of events reinvigorated her desire to be independent and self-sufficient.
She enrolled in a local university and was seeking a position with a realistic work/life balance:
"I wanted to be there for my daughter and help her with her studies, something that my mother who lives with me, couldn't have done. So I was looking for an opportunity that allowed me to do both. I want to be an independent woman who is able to provide a good future to my daughter."
As chance would have it, Kumari found a "six-part inspirational video story of Hasrat Bano, narrated by The Better India and Tata Communications as part of their … School of Hope and Empowerment [SHE] project."
Bano's determination to become an entrepreneur inspired her to consider opening a parlor. Kumari reached out to SHE, an initiative that helps women in rural India become entrepreneurs; filed for a grant — and got it!
Kumari lives in Jamshedpur, Jharkhand, in India with her daughter.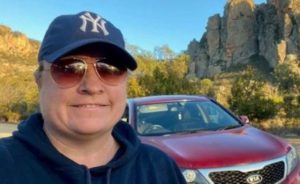 Her superpower? Budget traveler.
Amy Kinder had always wanted to explore the world but felt trapped by life as a time-poor, cash-poor single mother.
With two children in tow and limited finances, she couldn't justify or simply afford the overseas trips her friends and family members enjoyed.
To satisfy her wanderlust — realistically — she decided to look at trips in a different way once her children were older.
"I realized how cheap it can be. Take the esky [a portable cooler] and pack my food, that can turn it into a really cheap adventure, and only go for 24 hours."
Kinder packs several experiences into 24 hours, including a sunrise, sunset and anything in between. If she can afford it, she stays in a hotel or motel, but she mainly pushes back the seats in her car and sleeps on a mattress.
Her mother was concerned for Kinder's safety on her many adventures until she joined her on a trip. She discovered the many safety precautions she took and was proud of the confidence her daughter was building with each excursion.
Kinder shares her trips on her Mum's gone again Facebook page.
She lives in Australia but can be spotted going anywhere she wants.
Her superpower? Survivor of kidnapping.
Adesolape Oladitan shared her experience about being kidnapped with her two sons, 11 and 13, from Abuja, Nigeria, to Minna, Niger.
Her horrifying story began when she took her sons to see a friend whose husband had passed away in December 2021. While traveling on the bus, a group of people with weapons jumped in front of the vehicle and removed her, her sons and others, taking them deep into the woods between Niger and Kaduna states where her story continues:
"They demanded N5 million, which a poor woman like me couldn't afford, and I pleaded with them to see reason. But they are not the type to see reasons. They raped me twice and eventually released me after five days, to go back home and look for N5million to free my two sons. It took me two weeks to sell off everything we had … to raise N3.3million, which I gave them to free my sons. Even after dropping the money where they demanded we should keep it, I don't think I will ever get over the hopelessness of the two days I waited to see my children in flesh and blood again."
Her experience has left Oladitan a "shattered" woman but she is determined that her story warns Nigerians, particularly women and children, to be safe while traveling.
She lives in Nigeria with her two sons.
If you know of a single parent with superpowers, please email at singleparentandstrong@gmail.com.
On Thursdays, I share a blog about a day in the actual life of a single parent.
Starting the summer of 2021, my son, Joseph, is writing a monthly column titled In My Son's Words where he describes his experiences as a teenager and as a child of a single parent.
Twice a month, instead of a personal post, I put together one where I assemble news on and about single parents nationally and globally.
I would love to hear from you! Feel free to send any comments and questions to me at singleparentandstrong@gmail.com. I am also on Twitter @parentsonurown and on Facebook.