Single parents may be overlooked, derided and discriminated against, but many of us are amazing contributors to our communities.
In this occasional series, I will be highlighting their accomplishments, big and small, to reveal that single parents are incredible individuals with amazing superpowers.
Below are single parents among whose accomplishments include her entrepreneurial spirit, his child care app, her fight for access to Medicaid, her work for Head Start and her loveology movement:
Her superpower? Groundbreaking vintner.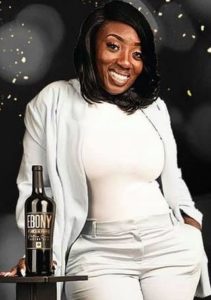 Masunda perceived her decision to open Ebony Wine & Spirit as a "call to arms" in response to less than 1 percent of all US wineries owned by Black women.
But she would not allow this statistic to hobble her dream of sharing her wine inspired by her family's Congolese roots.
"Ebony Wine & Spirits is the celebration of culture. It's culture in a bottle," said Masunda in an article published by Spectrum News 1.
Another motivation for starting a business was Masunda's plan to build generational wealth that would benefit her daughter, Lanayah, a high school senior and the creative director for Masunda's shop in Charlotte, NC.
Her wine is sold in stores across the Southeast and is expected to reach establishments in New York, Texas and Florida.
Masunda lives n Charlotte, NC, with her daughter.
His superpower? Child care innovator.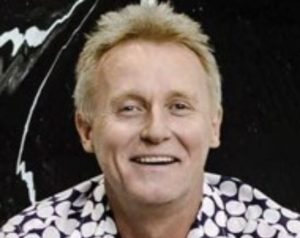 The majority of single parents in Australia — and elsewhere in the world — are shouldering burdensome child care payments. While the government explores supplemental funding options, Tim Wise is developing an app called KidNest.
This so-called child-minding platform would allow like-minded parents who live near each other to connect and create "nests." Parents then take turns tending to each other's children according to a schedule.
"I want make the market a lot more accessible for people who can't afford childcare — the bigger picture is I was thinking about how can we get young mums and dads back into the workforce to further their careers, to pay off mortgages, and to put money in their children's bank account so they can buy a house when they are older," he said in an article published by news.com.au.
The "digital carpooling app for child care" is in the development stages and is expected to have a monthly fee.
Wise lives in Melbourne, Australia, with his son.
Their superpowers? Fighters for Medicaid.
Plaintiffs Doyle and Stultz are suing Missouri Gov. Mike Parson's administration for not expanding Medicaid.
They joined a third woman in the lawsuit asking a court in Cole County to compel the state government to provide them with coverage through this government program as permitted in a constitutional amendment approved in 2020.
Doyle's and Stultz's children are poor enough to qualify for Medicaid but their mothers earn too much — "at most $12 an hour working full time" — to access Medicaid under the state's current rules, according to an article published by The Seattle Times.
At issue in the plaintiff's lawsuit is Parson's announcement that he's not expanding Medicaid after the GOP-led Legislature refused to fund the adults now eligible because of the new constitution.
Her superpower? Head Start promoter.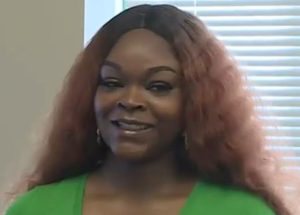 Herbert watched her children flourish in the Head Start program in Rockford, IL. Their success inspired her to become involved in the local program, resulting in her current role on the organization's policy council.
Because of her dedication and hard work, she received the Illinois Association of Community Action Agencies Community Engagement Award from Rockford Mayor Tom McNamara.
"I have a lot of family members and friends and also people in the community who look up to me, so me getting this recognition will encourage more parents and caregivers to get involved in their kids' education, she said in an article published by WIFR.com.
Head Start is a federally funded program that prepares infants, toddlers and preschool-aged children from low-income families for school. Its services are offered throughout the country.
Herbert lives in Rockford, IL, with her two children.
Her superpower? Inspired artist.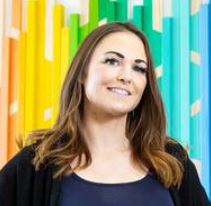 Chelsea Bailey began her journey in art with her daughter, exploring their creativity and strengthening their relationship along the way. This experience during the pandemic impassioned her to open Mi Amor Art.
Her art studio seeks to encourage children of all ages to unleash their creative energy and explore their potential through activities from painting to slime making. She provides them with various supplies to spark their imaginations, including fake snow, beads, ceramic pieces and mosaic tiles.
Bailey acknowledges her apprehensive about starting this venture during the coronavirus pandemic, but she had this advice to give single parents smitten with the entrepreneurial bug:
"If you have something that you are passionate about and want to make it into your career, go for it. So many single mothers possess a talent or passion, yet don't have the support system to turn it into a business. Make connections, start relationships and open yourself to opportunities as they come," she said in an article published by VegasInc.com.
Bailey lives in Nevada with her daughter.
Her superpower? Super scooper.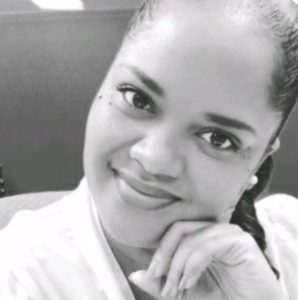 After escaping a near-death health crisis, McLean has resolved to spread laughter and happiness for the rest of her life.
She opened Flavors Ice Cream, a shop in Cary, NC, in the midst of the pandemic only to discover that people were yearning for the delicious, culinary thrills she was selling, particularly her decadent Monster Shakes.
McLean was diagnosed with a brain tumor and less than a year to live. After it was removed, she was unable to see and was facing possible paralysis and a loss of hearing, but she fought through it with extensive therapy and the support of her three sons to become the entrepreneur she is today.
"It was an eye-opener of how short life is, how we take things for granted. You sign in your living wills and don't know what's going to happen tomorrow. It is an eye-opener to live today and live that dream, whatever that dream is," she said in an article published by Spectrum News 1.
McLean lives in Cary, NC, and raised her sons in Southport, NC.
Her superpower? TikTok loveologist.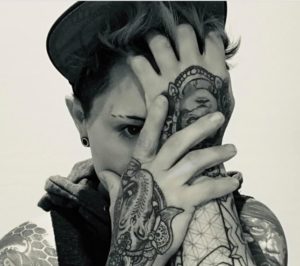 DeSimone believes her sole purpose is to love and she is spreading her message through a post on TikTok.
Known online as Girlgraphix, she has quickly discovered that her sincere offer to be a friend or to check in on someone occasionally would resonate with more than 200,000 people — and growing.
"This is my calling; it's what I was born to do. People deserve to be seen and heard. That's what I do for them," she said in a media release.
To reach DeSimone, followers or inquirers can text the word "LOVE" to 844.469.8276. After the two automated welcome messages, they will receive a personal call or text from her and personalized "check-ins" throughout the month.
In the coming months, DeSimone plans to meet followers in cities nationwide.
Her #TeamLoveologist movement originated with this viral post.
DeSimone lives in California with her son.
If you know of a single parent with superpowers, please email at singleparentandstrong@gmail.com.
On Thursdays, I share a blog about a day in the actual life of a single parent. Every other Thursday, instead of a personal post, I put together one where I assemble news on and about single parents nationally and globally.
I would love to hear from you! Feel free to send any comments and questions to me at singleparentandstrong@gmail.com. I am also on Twitter @parentsonurown and on Facebook.