Dating in my twenties was relatively easy.
For many of us, marriage was not a pressing need as we focused on building our careers and meeting people in the 1990s. Prospective partners and lovers could easily be discovered at work, bars, clubs, school and social gatherings.
Being unbridled from familial responsibilities meant we could explore the world and its many delights without guilt or shame. Doing anything on a whim seemed commonplace, resulting in several memorable adventures.
This carefree lifestyle may seem shallow and empty to some, yet I preferred the freedom it afforded me to learn about myself and my place in the world.
But everything changed when I turned 30 and experienced this disquieting compulsion to find a mate with whom I could settle down and start a family.
At the time, I wasn't certain I was even ready to get married and establish roots, but I surrendered — in part — to the pressure of this social vise. I eventually gave birth to a wonderful son but avoided a potentially destructive marriage.
Exploring dating
Now 15 years later, I have decided to start dating and the landscape is quite different. It's not just the apps we may swipe through, but everyone brings so much more life experience to each encounter.
The dating tapestry seems richer, more diverse and definitely intriguing — for good or ill.
Like so many searchers, I have turned to dating apps where a world of eligible bachelors and bachelorettes, as well as divorced or widowed men and women, are looking for companionship, romance or lasting love.
In this column, I am focusing on my initial experience with Bumble, a location-based social app where women initiate the conversation with men.
My participation in OKCupid is the topic of an upcoming column.
Why a dating app?
Everyone seems to be confined — or trapped — in a variety of "boxes."
Our vehicles.
Our cellphones.
Our houses or apartments.
Our workplaces.
Our gyms.
Our churches
Our favorite haunts.
These unassuming boxes may facilitate a comfortable routine in our daily lives, but they can hinder our efforts to meet new and exciting friends and lovers.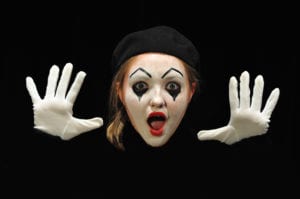 We simply don't know who is out there for us.
Dating apps, I quickly discovered, allow people to tear down their boxes and see the world beyond. (The irony that my cellphone box has helped me meet people in real life is not lost on me, dear reader.)
In the past few months, I have encountered several people whom I would never have even known existed if it weren't for these dating apps. I had no idea so many men and women were searching for some sort of connection.
Why I chose Bumble
I learned about Bumble through a friend, who had experienced a difficult breakup that ended a six-year relationship.
Melanie had been unhappy for several years even before the relationship ended, and so she was comfortable entering the dating pool a few months after it had ended.
She preferred Bumble because she wanted to be the one to initiate the conversation with a man — not the other way around. This arrangement exists in heterosexual encounters; in same-sex matches, however, either person can message first.
She explained how she set up her profile, scrolled through the men she had met and described her generally positive experience with the app.
It seemed easy enough and Melanie said she felt safe using it — no penis picks allowed — so based on her recommendation, I decided to give it a try.
Setting up my Bumble profile
For your profile to be attractive and interesting, it should have, at minimum, fantastic photos and well-written, thoughtful information about yourself.
That just seems logical, right?
I easily downloaded the Bumble app to my iPhone — yes, the irony — and selected the "date" option. Bumble allows people to connect in three ways: dating, finding friends or networking with professionals. (The latter two I have not explored very much, so I can't really comment on them.)
Then I had to overcome my anxiety about being photographed. After several attempts, I finally settled on four selfies, one of me without a hat and three of me with different hats. Yes, I love hats.
I uploaded my images and then focused on introducing myself through a brief statement and responses to certain questions. Unlike other dating apps, the number of questions is less than 20.
I selected some filters, including the preferred age range of the man I wanted to be matched with and the type of relationship I was interested in pursuing. These filters are visible at the top of the profile for a quick scan.
<iframe width="560″ height="315″ src="https://www.youtube.com/embed/Yj_Ggmd7R88″ frameborder="0″ allow="accelerometer; autoplay; encrypted-media; gyroscope; picture-in-picture" allowfullscreen></iframe>
After activating my account, I realized I could edit my profile if need be or snooze my activity and availability for a set period of time. I have done both and found it beneficial, especially because I was attracting guys who wanted only a hookup — I didn't — and I needed a break from the search.
Photos on Bumble
Some men don't take their profiles seriously, while others take great care in putting their best face and features forward.
Some men look unkempt or dirty. Some don't show their faces or don't look like the person in the photo!
Others don't have a clue about how to photograph themselves. I mean, how many photos looking up into a man's nostrils do I need to see?
Some men focus on just their fit physique, while others have simply let themselves go.
And to the men who share photos of themselves with children or women, why?
In this day and age, children's online privacy must be protected to ensure their safety from predators and … well … crazy people. A brief mention of children in the write-up is a better option.
And what I am supposed to think about a man posing with another woman? Does he engage in polyamory? Do women want him? I might want to imagine myself with him, not with other women, and so I swipe left.
Several men, as I mentioned earlier, share great photos of themselves, demonstrating to me that they are put together and approachable.
They post themselves on the water fishing or boating, in the outdoors hiking or running, in their homes relaxing, or with friends having a great time.
They are dressed well in a suit or a well-assembled casual outfit.
And their smiles and eyes are … well … dreamy.
To those men, I say thank you!
Profiles on Bumble
The write-ups for me are a critical, first glimpse into a man's character, informing me of his priorities and interests.
I want to know what they do for a living, if they are serious about pursuing a relationship with the right woman and what their hopes and dreams are.
The more they share the better, a sure indication of their intentions for being on this app. They should, at least, provide enough thoughtful information to compel me to swipe right.
However, not all men recognize the potential these write-ups can offer.
They provide minimal information about themselves or simply confusing statements consisting of lists, emojis and overall incoherency.
Some don't answer any questions and only provide photos, leaving me to wonder who they are and, more importantly, if they are worth my time.
Others saturate their profiles in clichés and cheesiness. Enjoying a champagne brunch while reading The New York Times and being anywhere and doing anything "with you," to name a few.
For many women, like myself, these descriptions and responses to questions can stop a bad match in its tracks before anything even gets started.
Matches on Bumble
Since I joined Bumble in August, I have met mostly interesting, sweet men with a couple of exceptions.
When a match occurs, I begin messaging him to learn more about him. If I don't get a response from him or not much of a response within a given time frame, I usually end the conversation and unmatch from or block him.
However, if we are messaging with some reasonable frequency and are establishing a rapport, I eventually share my phone number with him and move to texting and then calling. This transition can take place in the first week or over several weeks depending on the individual.
During this time, I have met men who are raising young children and teenagers and pursuing career changes that are more satisfying and fulfilling.
Some of them are shy and others enjoy conversation and debate.
Some prefer to text for a few weeks before meeting and others want to meet in person early on.
The exceptions I mentioned earlier involved miscommunication and poor boundaries.
The first man didn't want a relationship but failed to make that clear. If he had mentioned that he traveled extensively for work and leisure and didn't want any commitment in his initial profile, I would have swiped left and moved on.
The second one was insulting and a bit aggressive when I refused to share with him my biggest weakness. After only a few hours of messaging, he wasn't entitled to that information about me, nor should he have asked me. Simply put, he should have accepted my "no" response — the first time.
Overall, I have enjoyed meeting a variety of men with diverse backgrounds ranging from security to teaching to screenwriting. I had no idea so many interesting, eligible men are out there searching.
Bumble for the future
Not many people use Bumble, making it a less overwhelming alternative to the larger dating apps and sites, but the men signing up, for the most part, seem serious and sincere.
Leaving my "boxes" and experiencing what the world has to offer has been exciting. I am optimistic and thrilled at the potential. Every day I can and do meet someone new or learn more about the men I am interested in.
My goal now? Well, I plan on staying with Bumble until I meet someone and enter into a monogamous relationship — with a future.
On Thursdays, I share a blog about a day in the actual life of a single parent. Every fourth Thursday, instead of a personal post, I put together one where I assemble news on and about single parents nationally and globally.
I would love to hear from you! Feel free to send any comments and questions to me at singleparentandstrong@gmail.com. I am also on Twitter @parentsonurown and can be found by searching #singleparentandstrong.